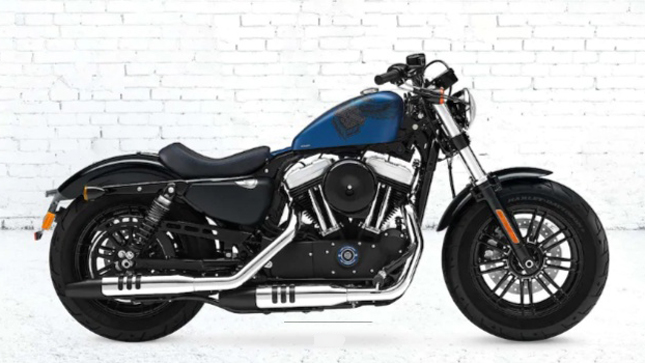 Harley-Davidson has become 115 years old motorcycle manufacturing company. First of all it no easy feat and congratulation to them on the company on this amazing achievement. However, lately, the company is suffering a tough blow from almost every side. On one side is the unfortunate Trade war between the USA and the rest of the world, on the other hand, manufacturers like Honda and Yamaha have completely captured millennial in their grasp. Still, Harley is trying to change its culture by steering it's innovation from cruisers to naked roadsters, ADVs and electric bikes.
For the 115th anniversary, the company has launched a special variant of 9 of their motorcycles. The special paint job comes with a 115th anniversary special Eagle along with a special paint scheme. Harley-Davidson 'Forty-Eight' is one of those special bikes. The styling on the iconic peanut shaped tank looks custom and the blue paint scheme on the fuel tank and crankcase looks really good.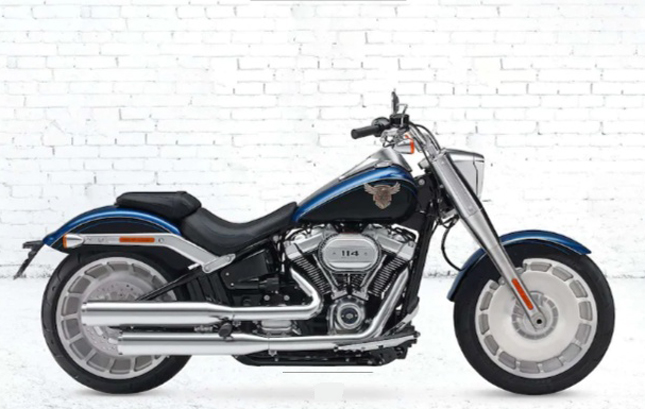 Next bike is Fat Boy, with a 3D emblem eagle, representing Harley-Davidson. The paint job on this model is two-tone and with a combination of black and blue, it looks like a neatly designed custom. The special edition is available for a limited time so do remember to check them out at your nearest Harley dealership.
By:
Yetnesh Dubey