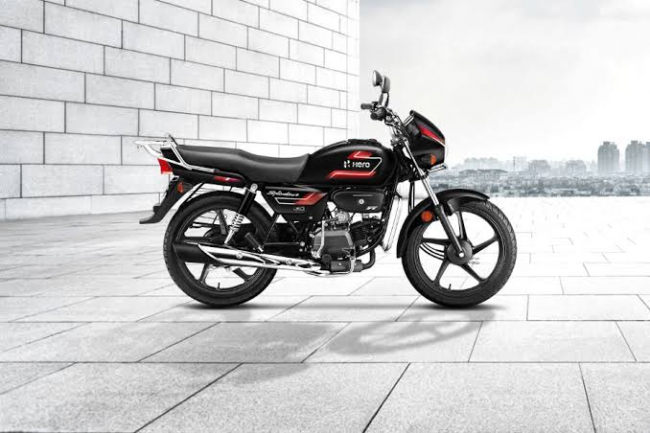 Festive season is just around the corner, many of us would have planned a two-wheeler for ourselves or family but the biggest two wheeler family had some other plans; Hero MotoCorp has hiked the prices for its entire range of bikes including the best-selling bike in India Hero Splendor.
Company claims that the prices have been increased in order to offset the impact of increasing commodity prices. Hero MotoCorp had already announced that they will be increasing the prices of their products up to Rs 3000 depending on the model and variant ahead of the festive sale season. The prices of Splendor iSmart, Splendor Plus and Super Splendor have been hiked recently due to the rising commodity costs. Now, let's get into the amount hiked by Hero MotoCorp for its highest selling motorcycle .i.e Splendor which doesn't include any mechanical or cosmetic upgrade.
The prices of all variants of the Hero Splendor Plus have become costlier ranging from Rs 1,100 to Rs 1,650 while the prices of the Super Splendor have been hiked ranging between Rs 1,300 to Rs 1,700. The Splendor range now starts at Rs 64,480 for Splendor Plus with kick start & drum and goes all the way up to Rs 77,600 for the Super Splendor with disc brakes. Below given are the updated prices for Splendor range of motorcycle, you can compare the prices with old prices to get the exact amount of hole it will make in your pocket.
• Splendor Plus (kick start with drum brakes) Rs 64,850

• Splendor Plus (self start with drum brakes) Rs 67,160

• Splendor Plus (self start with drum brakes and i3S) Rs 68,360

• Splendor iSmart (drum brakes) Rs 69,650

• Splendor Plus 100 Million Edition Rs 70,710

• Splendor iSmart (with disc brakes) Rs 72,350

• Super Splendor (drum brakes) Rs 73,900

• Super Splendor (disc brakes) Rs 77,600
By:
Shafqat Khan