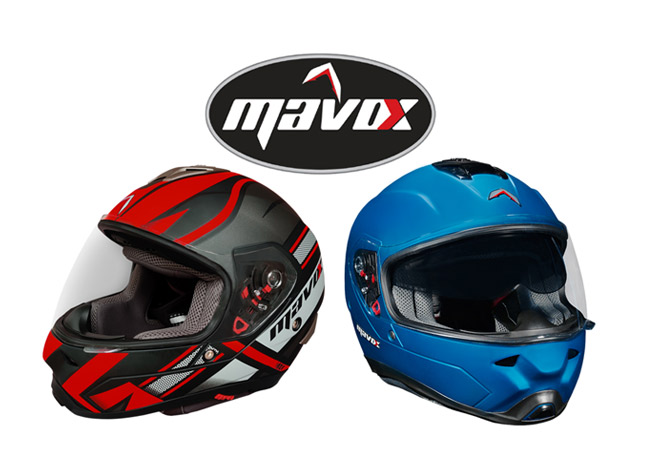 Manesar, Haryana based Two -wheeler Helmet manufacturing company- Sandhar Amkin introduced new range of full face Helmet with unique feature of inbuilt Air filter to curb Air pollution. The latest range of Mavox FX-30 Max Helmet comes featured with Activated Carbon Air Filter to filter out the polluted air around. The idea of bringing out such helmet comes from the adverse environmental condition rampant in and around country's capital city New Delhi.
Company claims that the new range of Mavox FX-30 has efficient air filter with Activated Carbon (Charcoal) which is capable to purify the polluted air as good as up to 93%. Activated Carbon is also known as "Activated Charcoal" it is Charcoal treated with Oxygen helps Carbon atoms to absorb harmful airborne particles along with certain chemicals and gases. The carbon activated air filter hence traps the harmful gases and particles preventing the rider to inhale them and resulting cleaner air to breath in.
Commenting on the launch,
Ayyushman Mehta, Managing Director, Sandhar Amkin Industries Pvt. Ltd,
said,
Mavox FX30 is specifically designed for frequent riders with optimum focus on their health. With the current air quality worsening, our helmet's provides end-to-end safety of our riders not just physically but also from the toxic pollutants present in the air. The Activated Carbon filters present in the helmet ensures to safety from air pollutants up to 93%.
The air filter is detachable and can be removed after heavy usage, it is washable and can be put back in place after a good wash. The Mavox FX-30 Max comes in two variants- one with solid color and another with bold graphics, the earlier model is available at INR 2565 and the later at INR 2999/-. The new Mavox FX-30 Max helmets are available at all leading stores and online portals like Amazon and Flipkart.
By:
Farhan Kashif