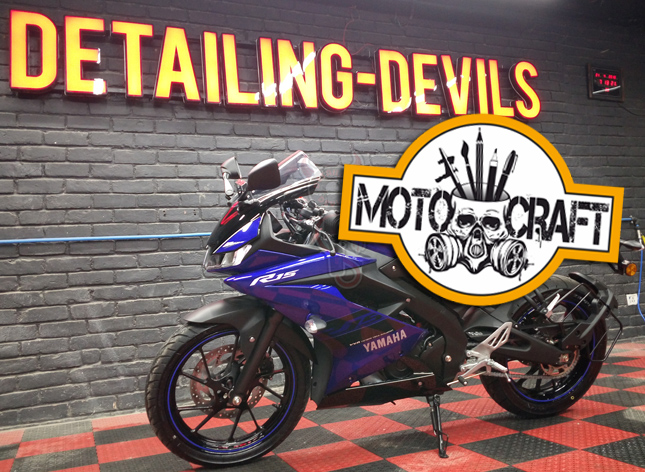 Detailing Devils is going to host first ever "Moto Craft Fest 2018" at Noida Studio, Sector 1. It is an initiative by LumiLor India which is powered by Detailing Devils Pvt Ltd. The company is a globally recognized auto detailing brand going to bring you first ever auto art extravaganza. The festival is scheduled on the 12th and 13th of May, 2018 and shall start from 10.00 A.M onwards at Noida Studio.
Commenting on the event,
Saurabh Ahuja, Director, Detailing Devils
said,
Moto Craft Fest 2018 is an initiative by LumiLor India to encourage custom artwork for the automotive Industry experts in India. With the changing trend and culture in India, Moto Craft would like to bring a revolution, by empowering the artists and giving an exposure to the hidden talent. This event will provide a platform to all the entuthiasts, painters, designers and creators to showcase their ability infront of the packed audience, in the most unprecedented manner.
There will be over 100 artists from pan-India showcasing their masterpieces. Shawn Mastrian, CEO – Lumilor (Darkside Scientific LLC) will grace up the festival and judge the "Paint and Create" competition for young enthusiasts and artists, who wish to showcase their creativity and innovative designs. The winner of the competition will be entitiled to a cash prize of Rs 1 Lakh and will be entitled to avail the complementary LumiLor training. The Moto Craft Fest will witness performances from popular live bands, followed by India's first ever Motorcycle Knight Ride. To top up the fun and excitement, food and drinks will also be served to make it a memorable evening.
By:
Farhan Kashif