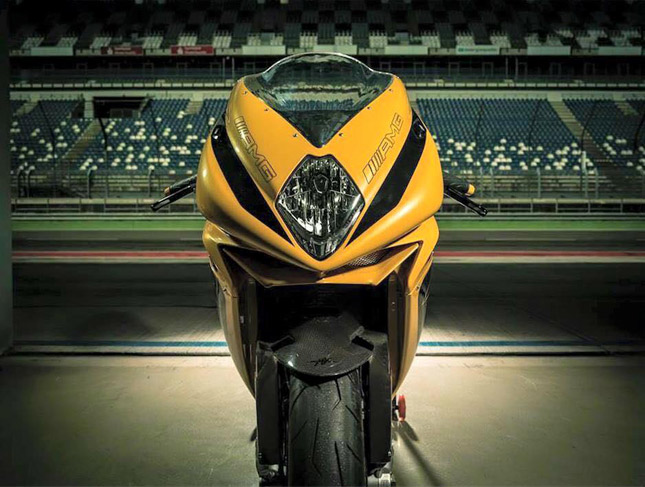 To commemorate their partnership Mercedes AMG and AV Agusta have launched the iconic Agusta F3-800 based on the AMG Solarbeam theme of Mercedes AMG. The bike has received the solarbeam yellow color of AMG Solarbeam with the black shade and AMG logos all over.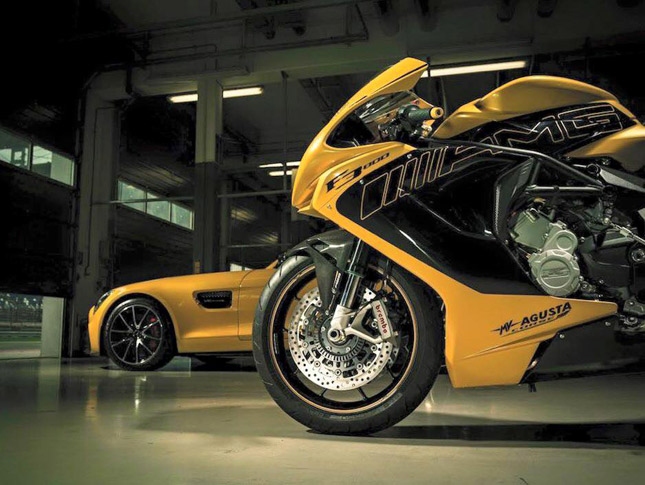 The German marquee Mercedes have invested in the Italian brand MV Agusta and subsequently acquired 25% of stake holding in the company. The Italian MV Agusta is also going to make our shores in couple of months and surprisingly the Kinetic motors will help them to foothold the Indian market.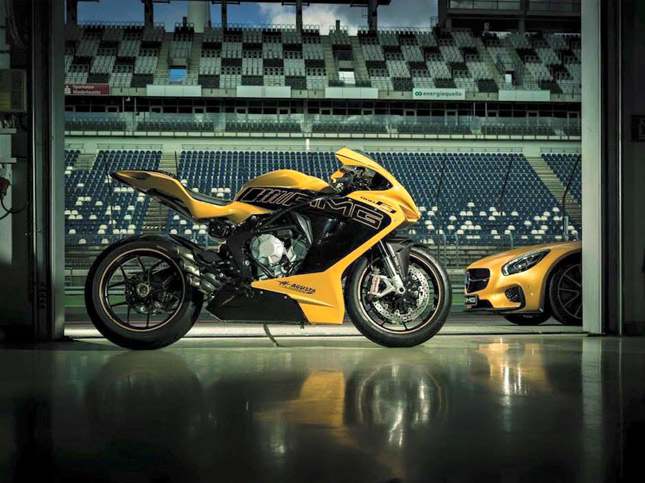 It is expected that MV Agusta will bring all of their models to India including Brutale, F3 and F4. To the already steaming super sportbikes segment in our country the Italian brand will surely add flavor to the recipe. Hopefully, we are also going to have a glance of this beautiful amalgamation no sooner than later.
By:
Farhan Kashif