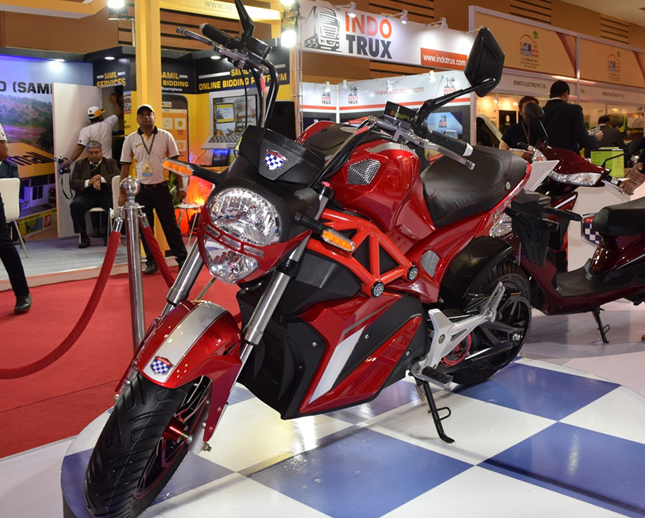 Okinawa Autotech has showcased a prototype electric motorcycle code named- OKI 100. The OKI 100 is featured with a Lithium-Ion 72V 63Ah battery with the maximum speed of 100 km/h. For mass centralization the motorcycle has a central motor, the bike is equipped with 2500W power of motor which is Belt driven for silent performance. The OKI100 is capable of running a distance of 150 km on a single charge of 2 hours. The bike's looks have been copied from the Ducati Monster, it in fact looks like replica of Ducati Monster 796.
Commenting on the occasion,
Jeetender Sharma, Managing Director, Okinawa Autotech
, said,
Being a part of the 14th Auto Expo'18 has been a great experience as it provided us with the ideal stage to showcase the relentless efforts the Okinawa team has been putting in to bring forth the E-vehicle revolution in India. From breaking myths surrounding the non-performance aspect of EVs to introducing technological solutions and designs that have made the entire EV world sit up and take notice, our offerings at the Auto Expo have further strengthened our position as India's leading E-vehicle innovator. Our #iStand campaign also received a great response, with numerous attendees expressing their views and offering solutions for pertinent environmental issues, which was a further positive to draw from this immensely productive association.
By:
Farhan Kashif