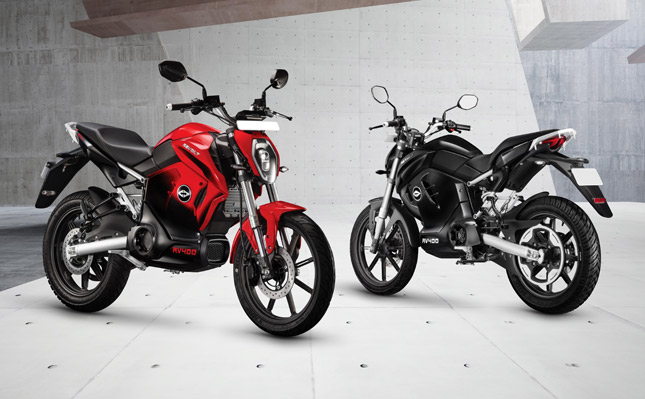 Revolt RV 400 becomes first Electric Motorcycle to be available for pre-booking on Amazon.in. The bike has received great response from the online platform as the number of bookings has already exceeded 2500 in just 5 days. Revolt RV-400 is country's first AI enabled motorcycle and it has stirred quite a lot of buzz in the industry since it has been unveiled last month.
The Revolt RV 400 is available for pre-booking on the e-commerce platform Amazon.in and one can book the bike for INR 1000/-. Although the price of the bike along with the official specifications are not disclosed by the company yet but the overwhelming response from the market is sufficient for the company to rejoice.
Commenting on the occasion,
Shubhodip Pal, Chief Marketing and Business Development Officer, Revolt Intellicorp Pvt. Ltd
said,
We believe there is a lot of opportunity that exists in the online retail space that has been untouched. Following the recent e-revolution that has just begun, we wanted to go beyond traditional retail and widen the width of our distribution. The look of the motorcycle has created a lot of excitement, particularly with the Generation (wh)Y. In yet another disruption, Revolt Intellicorp is happy to partner with Amazon India, the perfect platform to reach our consumers. However, we also understand that the day of vehicle delivery is an important tradition in India, so when it is time for us to deliver, our customers will be in for a big surprise!
"
By:
Farhan Kashif