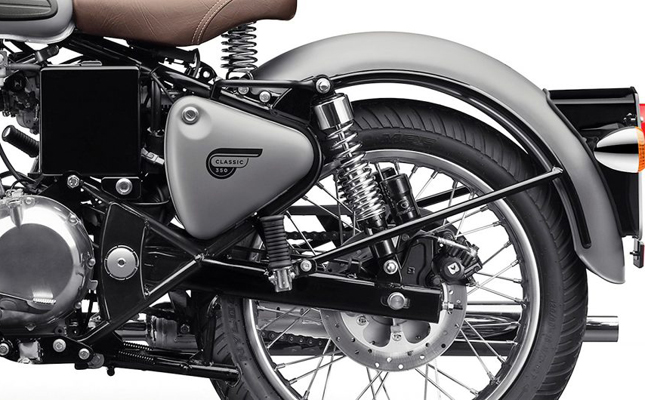 Royal Enfield has equipped their most popular motorcycle with a rear disc brake. The "feature" is available on the bike as a standard equipment. The Classic 350 is priced at Rs 1.47 lakh ex-showroom.
Recently the Royal Enfield has been on a roll in pushing out updates for their existing model. They have equipped the Himalayan with an ABS and the Classic 500 with an ABS and a rear disc as standard. The company also launched the Classic 350 Signals edition, which featured army and air-force inspired paint scheme, it is the only variant among the 350 cc UCE engine which features a dual channel ABS.
Right now only the Electra and the Standard are the Royal Enfield models in the 350 cc range which have no rear disc. Reports say that they too will see an upgrade in the coming years. Currently, the entire Classic series including the Redditch colours have been equipped with a rear disc. All Royal Enfield bikes will be fitted with an ABS system before the April 2019 as it is the deadline of selling Non-ABS motorcycles in India.
We must give a credit to the supreme court because of whom all of the above upgrades are taking place for the preparation of upcoming mandatory ABS rule, implemented by them. There are no changes in the rest of the bike and it is still the same Classic 350, design wise and engine wise.
By:
Yetnesh Dubey