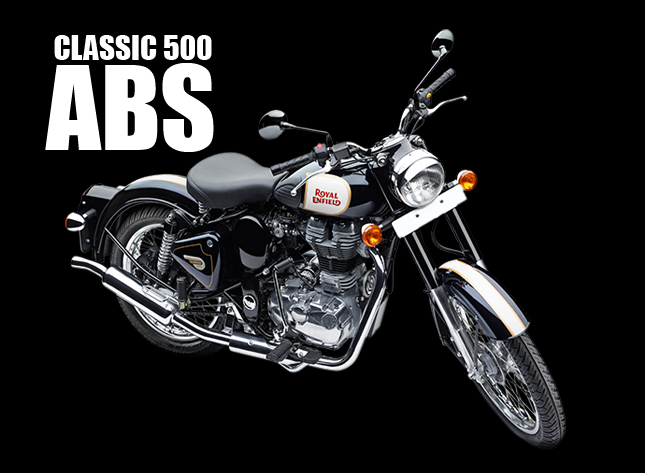 The much beloved Royal Enfield Classic 500 has been equipped with Dual Channel ABS. Every bike in the Classic 500 series including all the matte finished ones, the Chrome ones and the Classic ones, are equipped with the above mentioned ABS.
This new move is due to the regulation of the Supreme Court, which earlier this year, made ABS mandatory on all bikes above 125 cc, you can read more about it here. The deadline to make Vehicles ABS ready is April 2019, as a result, companies are working Day and Night to make sure their bikes are compatible with the new standard of Indian Motorcycling.
The Classic Variant is the cheapest one and is priced at Rs 1.99 lakh Ex-showroom and the Chrome one has a price of Rs 2.10 lakh. Both matte colours, the Squadron Blue and Desert Storm have priced at Rs 2.02 lakh. The final on-road price of these motorcycles will be much higher than ever before because of the mandatory 5-year third party insurance.
The cost of owning and maintaining a motorcycle is increasing every day. But they are becoming safer as well. With mandatory ABS, accidents will reduce significantly and with the mandatory 5-year insurance, the victims will get a fair amount of financial help for the unfortunate event. It's a win-win situation for everyone. Although the increasing fuel prices are a big cause for concern.
Other companies like Bajaj should also start equipping their motorcycles with a proper dual channel ABS. The price difference between Non-ABS and ABS version of TVS Apache RTR 200 4v is Rs 14,700 but it is a dual channel ABS. The difference between ABS and Non-ABS Pulsar models is around Rs 12,000. Although it is cheaper paying Rs 2,700 more would be preferred by most people as they want a proper dual channel ABS bike.
If you're in the market for a bike, then it is advised to avoid buying any Non-ABS model because there is a good chance that it will be ABS equipped by the end of this year.
By:
Yetnesh Dubey