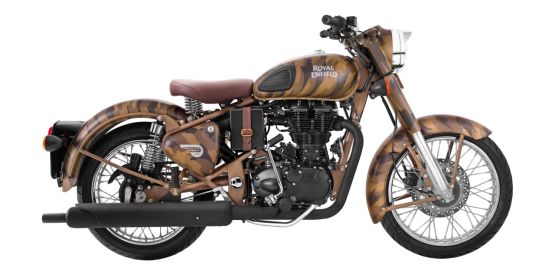 The Chennai based Royal Enfield today unveils limited edition RE Classic 500 in two different shades for India and one exclusive shade for the international market. The new Limited Edition Classic 500 are based on the "Dispatch Riders" theme of the World War era. The limited edition REs will be available on the online stores of Royal Enfield throughout the country and across the glob. The bikes can be booked online whereas the deliveries would get started from July'15.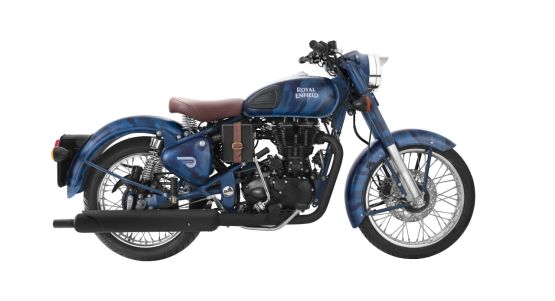 The camouflaged "dispatch riders" theme includes three colors; based on Desert Storm, Squadron Blue and Battle Green. Apart from Battle Green color both colors will be available for sale online, the camouflaged Battle Green color will not be sold in India for security reasons as this color is reserved for our armed forces. However, the Battle Green shade will be available for sale in the international market.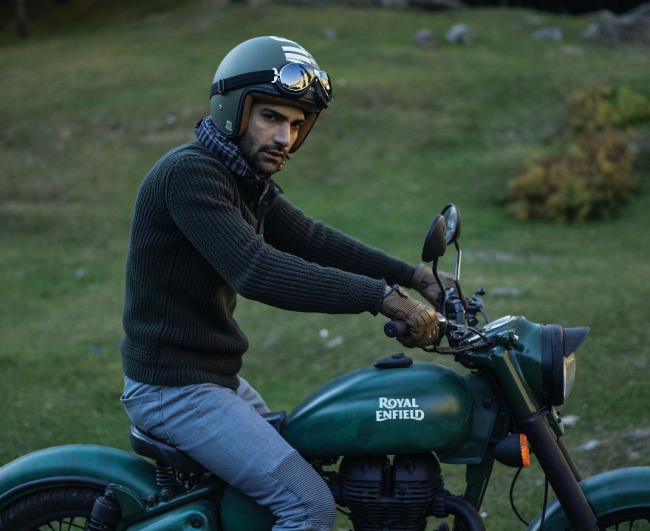 There would be only 600 units made available, which made the limited edition really limited. The Limited Edition Classic 500s will bear the same mill with identical specifications except the all black color theme for mechanical including the engine, exhaust and other majority of chrome parts. Along with these World War icons Royal Enfield has also unveiled the riding gears, which includes Helmets, Leather Jackets, Hard Compound Shoes and Ankle Guards. These exclusive accessories will also be available on the online store of Royal Enfield.
So, if you really want one of these classic beauties, hurry up and book it online as 600 units are not much to get exhausted.
By:
Farhan Kashif