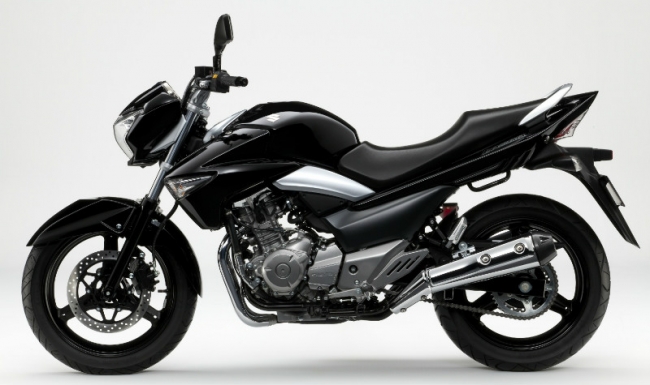 Suzuki Inazuma 250 is perhaps only motorcycle on sale in India, which has seen the maximum price drop after its official launch. Suzuki has now decided to withdraw the Inazuma 250 from its current product line in India after the price slash of hefty Rs 1 Lac didn't work for the company. The official discontinuation of the bike will be applicable from March 2015.
Suzuki had launched the Inazuma 250 in January this year at a price tag of Rs 3.05 lacs, the bike was criticized for its looks and the hefty price tag. Sooner or later Suzuki realized their mistake of launching an overpriced motorcycle in a highly price sensitive market and announced an unprecedented price cut of Rs one lac. The step taken by the Japanese did fetch them a few numbers of units sold but selling a CKD product at the current price tag that too in such a limited numbers left the company with a non feasible affair.
See Full Technical details Of Suzuki Inazuma 250
The Inazuma 250 is featured with a very smooth 250cc parallel twin engine, which is capable of producing very docile 26 Ps of power and 22 Nm of torque. The liquid cooled engine is also fitted with 2- valves per cylinder a SOHC (Single over head camshaft) setup. The twin cylinder engine comes mated to 6- speed gear transmission. People who are least bothered about the looks or design of the Inazuma 250 and are having a love affair with the riding quality and touring capability are vouching for the bike. This is perhaps the best time for those who are planning to go for a quarter liter motorcycle and are looking for a machine better suited for the long journeys, as now they can get a decent bargain from the respective Suzuki motorcycle dealers who must be in a hurry to clear the stock before the official discontinuation of the bike.
By:
Farhan Kashif