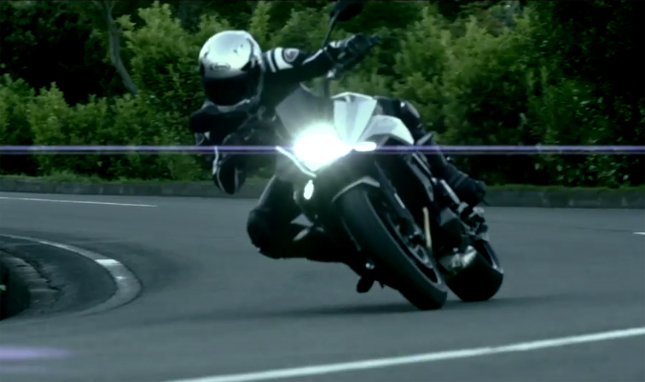 In a series of consecutive videos, Suzuki has been teasing Katana all over the internet. While originally the word "Katana" refers to a special type of Japanese sword, which is also the weapon used by Leonardo in Teenage Mutant Ninja Turtles; In the world of motorcycles, it is a sports bike made by Suzuki. The bike took on several avatars since its inception in the 80's and ultimately retired as a Sports Tourer in 2006 when the company stopped production.
It's 2018 and the Suzuki motorcycles are not closing in on the re-launch of their iconic sub-brand. The "Katana" or the "Katana 3.0" as the people are calling it will be launched at the Intermot 2018 in Germany. The company has also previously displayed a working prototype of the bike at the EICMA 2017 which was named Katana 3.0. Which was a redesigned Suzuki GSX-S1000F
In the latest video, the company has revealed their motorcycle ahead of its launch. The bike features similar design elements from the Katana 3.0. Which features an 80's themed fairing with a modern twist. The engine is obviously liquid cooled. The bike also features some standard sports features like dual discs at the front, Upside down forks and possibly a four-cylinder engine. I am saying this on the basis of the number of headers visible in the video, on one side of the bike.
Katana was among the most versatile motorcycles from Suzuki. In 1989, the bike offered a more comfortable alternative to GSX-R-750, which explains its final production model being characterized as a sports tourer. Think of it as a smaller Hayabusa with 1989 styling. The bike had a great following on its side, which is why people are so excited around the world, for its relaunch. Suzuki Katana launch scheduled on October 2nd 2018.
By:
Yetnesh Dubey