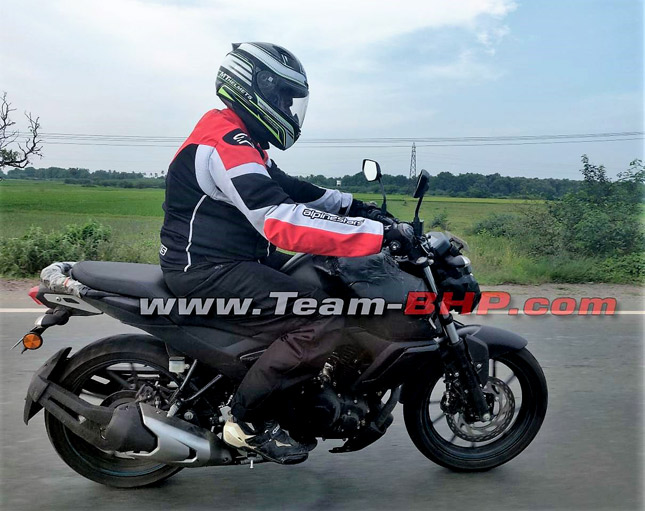 Yamaha FZ lovers, rejoice. Not only is the FZ-25 getting an ABS upgrade in 2019, but the current FZ 2.0 is also soon to be updated. The FZ 3.0 or the third generation of 150cc FZ motorcycle have been spotted testing.
These camouflaged motorcycles have a similar tank design as that of FZ 25 but feature the same rear section as the previous generation FZ 2.0. Dual disc brakes seem to be standard on this model and the fork size still looks thick enough to be 41 mm. The instrument console and the rest of the front end look quite similar to the FZ 25. Although the tank is fully covered the outline of the black sheet gives away quite a bit of the inner design.
Looking at the picture it can be estimated that the bike is fully production ready. It is mainly because of orange reflectors, license plate, proper headlights and all the other important road legal components. The rear subframe looks different along with the new tyre hugger and rear grab rail.
In one of the motorcycles, below the engine has a new belly pan however it is not present on the other bike. So maybe it is a feature that the company is still testing. The dual seat setup is also missing from the upcoming model because a single seat can be seen on both bikes in the pic. The rear tyre hugger makes a return on this new FZ but it looks a lot different than the one which FZ 2.0 had, a while back.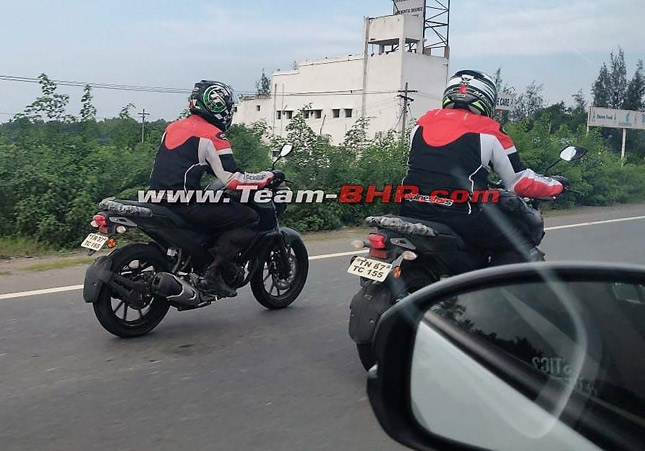 The current version of Yamaha FZ 2.0 is powered by an air-cooled fuel injected motor which produces around 13 HP and 12 Nm of torque. It is one of the most underpowered engines, currently on the market. So maybe Yamaha will do something new with this year's engine and make it deliver more Power and Torque.
This model of FZ 3.0 will launch with a BS6 compliant engine because it is almost 2019 and manufacturers are only left with 1 year to make their motorcycles ready. We can also see a Dual Channel ABS being launched with this new bike as the government rule of mandatory ABS is still in place.
Picture Credit:
Team-Bhp.com
By:
Yetnesh Dubey