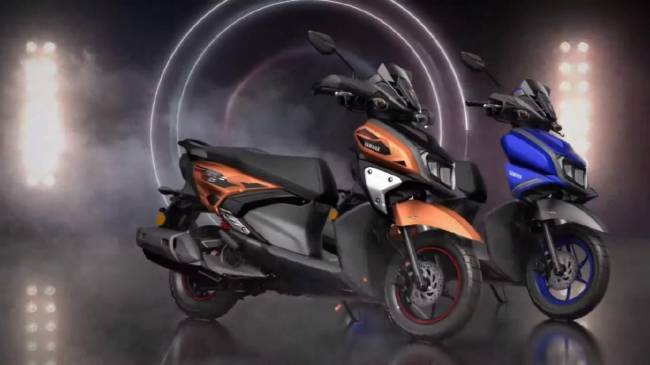 Yamaha India launched Ray ZR 125 Hybrid and Ray ZR Street Rally 125 Hybrid. Ray ZR 125 Hybrid has a starting price of Rs. 76,830/- (ex-showroom, Delhi) while the Ray ZR Street Rally 125 Hybrid has also been launched and it costs Rs. 83,830/- (ex-showroom, Delhi).
Both models get power from a 125cc fuel-injected motor that pumps out a maximum of 8.2 PS @ 6500 RPM and a peak torque of 10.3 Nm @ 5000 RPM. This is the same engine which powers Fascino 125 cc but the most important change is the addition of Smart Motor Generator (SMG). Yamaha says that it has added functionality of 'adopting the hybrid system', it works like an electric motor which provides power assist for 3 seconds when accelerating from a stop and helps in incline too, the system cuts off power assist three seconds after scooter gets the required momentum, it also gets a notification on the instrument cluster when the power assist function is working.
Both variants also get Bluetooth connectivity with Yamaha Motorcycle Connect X app (disc only), LED headlights (disc only) and new colour schemes, it gets an underseat storage of 21 litres.
Colour options:
Ray ZR 125 HYBRID (drum) comes in Cyan Blue and Metallic black
Ray ZR 125 Hybrid (disc) is available with Racing Blue, Cyan Blue, Matt Red, Reddish Yellow Cocktail, Metallic Black and in the MotoGP edition.
Ray ZR Street Rally 125 Hybrid is available in only 2 colour options, Matt Copper and Sparkle Green.
By:
Shafqat Khan