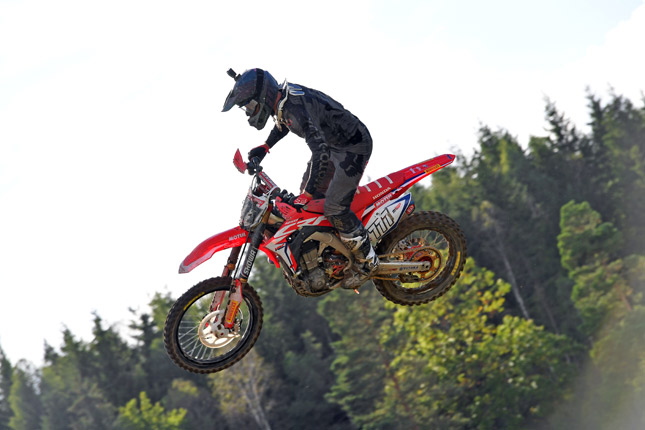 Yes, you heard it correctly, ECU remapping also has a lot of drawbacks, as I earlier mentioned about the same topic here. Today, when we will finally get familiar with the ugly side of remapping your ECU as well. The problems range from incomplete combustion and wear on the clutch and drivetrain to inability to use lower grade petrol.
ECU remapping is also a type of mod though it is hidden most of the time, so it also takes the cost of insurance up a notch if revealed to the insurance company, which you always should. So let's dive in and check all the problems related to altering the brain of our bikes.
Intermediate drawbacks:
Just consider this simple fact; you're changing something which the automotive company has decided as the safe parameter for the running of an engine. It only takes a pint of common sense to figure out that there are going to be repercussions. Now, these may appear sooner or later, but they are bound to surface one day or another. Now the list of visible changes includes:
Increased/uncontrolled emissions of CO, CO2, & NO2-
Practices like
Retarding Engine Timing
to prevent the physical damage to the engine during boost or nitrous oxide installation results in the release of a lot of unburnt hydrocarbons from the exhaust system because the ignition timing is delayed and spark occurs after the piston reaches the TDC (top dead center), which causes incomplete combustion and engine knocking.
Inability to use high-grade fuel-
While advancing engine timing, the spark is advanced to keep up with the high revs of the piston. Think of CBR 1000 RR revving way past 13,000 RPM, even the titanium valves sometimes won't be enough to keep up with it. Advancing the spark is the obvious and the most affordable solution for preventing the physical breakdown of the engine but this simultaneously reduces the service interval and restricts you to using high-quality fuel only.
RELATED ARTICLE: Motorcycle ECU Remapping- All you need to know
Hidden drawbacks:
These are those set of problems which don't appear in front of us at the initial stages but build up over a period of time and cause a different set of troubles to the engine:
Increased wear and tear-

By remapping the engine's performance you're literally putting more strain on it and as a result, any weak spots on the engine will begin to show up. Components like inlet and outlet valves, piston rings, clutch assembly and even engine oil will last for relatively short duration than under normal conditions.

The increased cost of running-

Mods, ECU remaps, High-grade fuel and an even higher insurance will certainly lead to quite a noticeable increase in the running cost of your bike. Though this all is acceptable if the benefits of the whole process justify the cost by increasing your performance on the track or on the stunting grounds but if you're just going to rip through the streets like a hooligan then personally I wouldn't suggest this.

Error while ECU remapping-

Though the chance of this is quite less because of new integrated solutions which connect laptops directly to ECU and change your bike's running statistics. Still, in those cases when the codes are manually being re-written for a particular type of change requested in the engine's performance errors can occur which may lead to no significant change or worse a loss in performance.
RELATED ARTICLE: Difference Between Chipping And ECU Remapping
How to avoid ECU drawbacks (Up to an extent):
Although we can't make all the problems associated with ECU remapping disappear we can lessen the impact of them up to a great extent:
• Always ask for warranty from the place where you get your ECU remapping done. The warranty is of the remap, that it won't harm the engine or any other components of the bike.
• Don't get your ECU remapped if you haven't installed a new part like an Exhaust.
• Don't retard your ignition spark if you own an entry-level sports bike instead advance it for efficient combustion at higher RPM's
Final thoughts:
Changing the ECU mapping is a risky business but at the end of the day what isn't. We all are riding on 2 wheels powered by thousands of little explosions inside a metal tube, so yeah it's dangerous. But if done under right supervision and with a right goal in mind, an ECU remap can bring goodies like improved performance and even fuel efficiency. On the other hand, a bad remap coupled with no specific goal are enough to make you hate your once beloved motorcycle.
Though the market is filled with aftermarket ECU's it's up to us to decide which one of them will provide better performance and which one of them are just small boxes with led lights on them. Do let us know in the comment what your favourite mod is. For everything related to motorcycles and its mods stay tuned to BikesMedia.
By:
Yetnesh Dubey