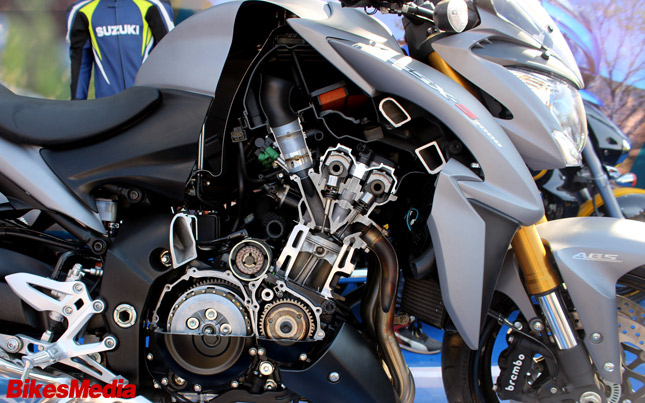 This might just be the most disputed topic among motorcycle enthusiasts. To make it clear, Bikers don't disagree less between ECU Remapping and Chip tuning but instead, the large cause of the argument is whether to fiddle around with the factory settings or not. So instead of just explaining the difference between ECU Remapping & Chipping and just getting over with it; I will also try to answer some frequently asked questions related to modifying your bike's ECU.
What is the actual difference between the two of them?
You can learn more about what is ECU remapping on this
link
, but here's a short synopsis. ECU Remapping refers to the change in the default factory setting of the ECU's stored program which dictates several different functioning parameters of a bike including ignition timing, RPM-limit, sensor input/output etc, basically all those aspects related to the running of an engine.
Both the Chipping and the ECU Remapping involves modifying the standard factory setting in the ECU, the difference is the method used and the result obtained. In the early days, before the advent of laptops and modern-day sensors, if you had to improve/change the program onto your ECU you had to physically open the ECU, take out the control chip, manually retune and reconfigure it.
RELATED ARTICLE: Motorcycle Engine Control Unit (ECU) Explained
Usually one had to program a new chip and solder it inside the ECU, replacing the previous one. This process was more of a permanent solution with a lot of room for error. Through this procedure, the new specifications were practically burnt/fixed inside the ECU. Although this type of ECU modding still exists in recent times, the modern bikes like Triumph Daytona 675 R and Super Duke 1290, are better off with ECU remapping as it is not physically possible to take the ECU out every time riding or track conditions change.
In ECU remapping, the default program map which came installed from the factory is replaced with new program settings to improve the performance and efficiency. Now, this is also done through many ways as the main trick is in the writing or the coding of the files being uploaded. Either you can upload a pre-written file specific to your motorbike or for a more personalized approach the bike is taken to a facility which has a Dyno Tester so that it can be tested for various parameters located in the ECU. Then using that data a new file is written by professionals who can actually make sense out of those numbers. This approach modifies the bike with your riding style and the result of this method is least to say, super impressive.
What are the disadvantages of ECU Remapping and Chipping?

Chipping is physically difficult as you need to take it out every time you need some or the other parameter altered in your bike. This method is done by soldering the new chip so there's always room for error in any of the procedure.
RELATED ARTICLE: Understanding Ride-By-Wire Technology In Motorcycles
ECU Remapping though is a high level and precise mod job but many times, the high performance oriented setting can hinder the bike's ability to chug low quality petrol. The factory setting of the ECU of all the modern day bikes is tuned in such a way as to be able to use every quality of petrol available in every part of the world, but with ECU remapping this ability takes a backseat.
Recommended Changes:
Increasing just the RPM limit, or top speed may seem like the most attractive thing to upgrade, but consider this- "You're not going to ride at your top speed all the time". Consider changing factors like ignition timing, fuel delivery and amount of intake of air. These factors play a major role in delivering power to the wheel and also the smoothness in its delivery because when you're riding everyday around town, then it's not the top speed or top power which will matter but power delivery will. That's one of the reasons Apache RTR 200 4V can outperform Bajaj Pulsar 200 NS on twisties.
RELATED ARTICLE: Is It Okay To Install Performance Parts In Bits And Pieces?
Where to get it done?
This should be a no-brainer, get it done from a facility where the staff is properly trained and informed about the procedure and where they also offer the warranty on the remapping done. This is basically like having a brain surgery done, you would want the best Neurosurgeon out there or you will in a literal sense just become toast.
Final thoughts:
Modern bikes' every aspect is controlled by ECU nowadays and with so many technologies being integrated onto our motorcycles like ABS, Launch control and Riding modes, it is now possible to ride them safely even at speeds unimaginable before. In between all of this we step in, it is our job to make good use of this technologies to make our roads safe not just for us, but for everyone.
If you have any queries or suggestions, do write in the comment section below and for everything related to bikes and its mods, stay tuned to BikesMedia.
By:
Yetnesh Dubey