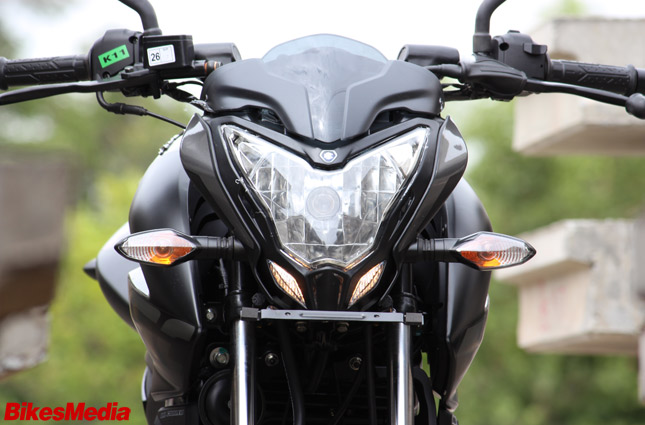 It's 2018 and almost everyone is reviewing motorcycles, including me. Among a sea of reviews, it sometimes becomes difficult to identify who is right and who isn't. So in the light of this serious issue, I am going to tell you some genuine tips and tricks which you can apply on any Naked motorcycle to judge its capabilities. I will try to explain in as many simple details as possible about what are the good points to look out for in a naked motorcycle.
Engine: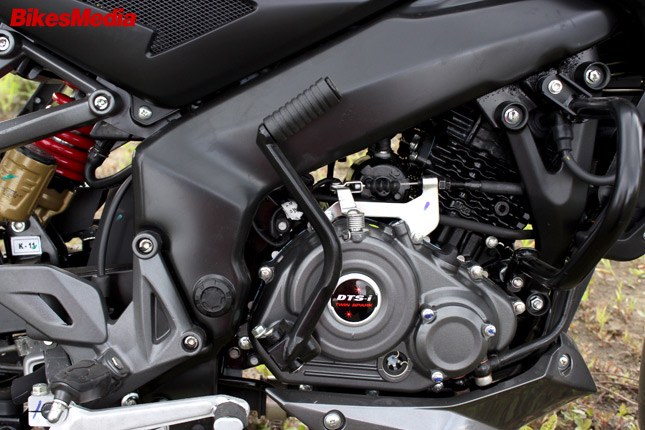 Always prefer 4-Valves over 2. Many bikes like Suzuki Gixxer, Yamaha FZ and several Pulsars use the old 2-Valves setup. The greater is the number of valves, the easier it is for the engine to breathe and perform. If a bike has fuel injection as an option, prefer it over the carburated variant because Fuel injection requires less maintenance and also delivers good fuel economy and crisp throttle response.
Dual Overhead Camshaft (DOHC) setup is always better than Single Overhead Camshaft (SOHC) because there are 2 dedicated cams for inlet and outlet valves, you can read in detail about the advantages of DOHC, over
here
.
Talking about power delivery, in this case, you will have to test drive and see for yourself. Don't trust the numbers themselves because if the spec sheet reads 23 NM of torque @8000 RPM, then it means that 23 NM is the maximum amount of torque which the bike produces at particular 8000 RPM point. It can be the case that a good amount of that 23 NM may be available in the first half of the rev range or at the very end of rev line. For a good riding experience, especially on a naked, you need a good amount of torque in the first half of the rev range, meaning the bike should accelerate more from a standstill and not when it's already at a certain speed.
RELATED ARTICLE: Difference Between Power And Torque Explained + [Video]
For power, the only measure which I use is 100-120 km/h climb. If at 100 km/h your bike has enough punch to climb up to 120 km/h with ease, then it has enough Horsepower for Indian roads.
Chassis and Suspension: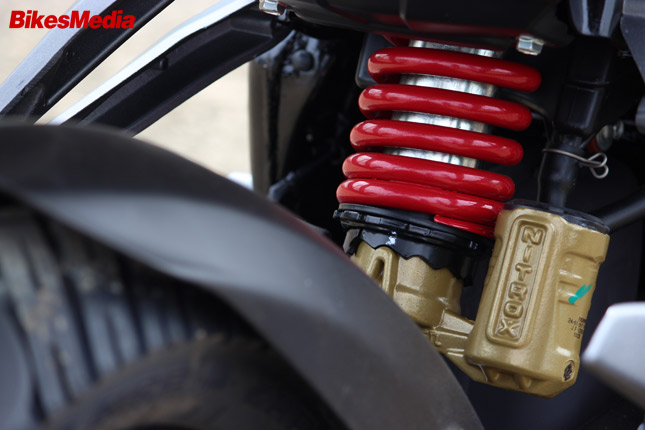 "Light and robust chassis along with soft suspension", what does it mean. Take the example of Yamaha FZ 2.0, it has great ride quality in the 150 cc class. Even if 2 heavy adults sit on the bike, their weight would be distributed over the entire bike efficiently and not just over the rear suspension. The suspension shouldn't bottom out either, it should always have a good amount of travel left in it. Such a suspension setup will help you to maintain grip when you're traveling at high speed on the highway by providing enough movement for the swing arm to adjust with the changes on road.
The seating should be upright and not aggressive. The handlebar should be wide although manufacturers like Bajaj prefer to use clip-on handles. You shouldn't have to sink low over the tank in order to reach the handlebar, it should be accessible while sitting upright. The position of footpegs comes down to personal preference, you can refer them to be rear set and someone else would like mid-set.
Another important part is the size of the
Tyre
. The fatter the stock tyre is, the better. Not only does it looks good but provides good stability. People might say that skinny tyres are better for turning fast, but what we have to understand that according to those people a 130 or 140 sized tyre is considered skinny. When we are going up in the size range then we are only entering the comparable size department and not exceeding it.
These points are the basics of a good naked bike, so while following these it is hard that you can ever go wrong.
By:
Yetnesh Dubey