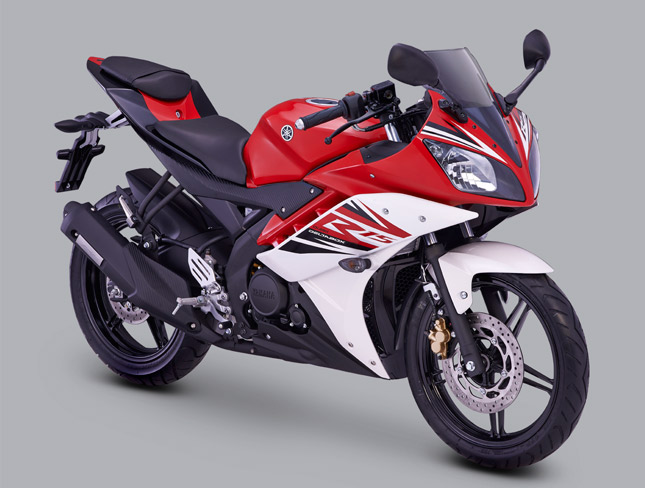 Inside an engine, there is a mechanism for controlling the valve train. The valve train contains camshafts, lifters, rockers, valves and springs. It can be either a single camshaft or a dual camshaft, depending on the engine design, usage, load conditions, number of valves and the like.
SOHC stands for Single Over Head Camshaft and DOHC stands for Dual Over Head Camshaft. Every engine is designed according for a specific purpose. A valve train should be light so that it does not possess a lot of rotational inertia. Also, a heavier valve train means that more power will be required to open and close the valve mechanism, which eats into the share of usable power, hence also affecting fuel efficiency.
The Yamaha R15`s engine uses a SOHC design while the CBR 150R uses a DOHC one.
In the SOHC design, the single camshaft is situated in the cylinder head, above the valves. 2 or 3 valve designs are the most common ones but as mentioned earlier, 4 valve designs are also available, though they are a little more complex to manufacture. SOHC engines, as you may have seen in the case of the Yamaha R15 tend to have better low end torque (off the line).
Advantages Of SOHC Setup

1) Light in weight.
2) Better acceleration.
3) Lower cost and compact size.

Disadvantages Of SOHC Setup

Spark plug cannot be placed in the central position in case of a 4 valve SOHC design, thus may lead to incomplete combustion.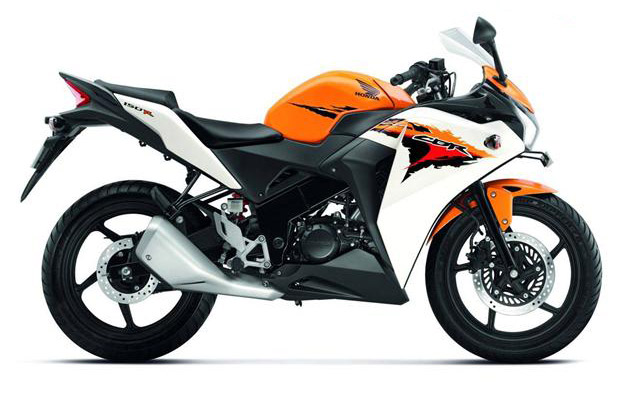 In the DOHC design, both camshafts are situated in the cylinder head. As is obvious, implementing a 4 valve design is easier with the DOHC setup. Most engines with the DOHC setup are known to rev higher than their equivalent SOHC designs. This also allows a much more optimized valve setup, thus improving performance. DOHC engines have lesser torque just off the line due to their bulk but higher up the rev ranges, this becomes an advantage as they have greater peak torque as well as horsepower
Advantages Of DOHC Setup
1) The spark plug can be placed directly in the central position, thus giving more complete combustion characteristics.
2) More precise valve timing.
3) Can handle more valves.
4) Greater performance modification potential.
Disadvantages Of DOHC Setup
1) Bulkier setup as compared to SOHC.
2) More complexity and hence more cost.
So to sum it up, SOHC engines have better low end grunt while DOHCs have better high end power. All in all, 4 valves are much better than 2 valves per cylinder because it allows the engine to breather better, any day. However, it does not really matter whether that is achieved via SOHC or DOHC.
By:
Vikram Malhotra