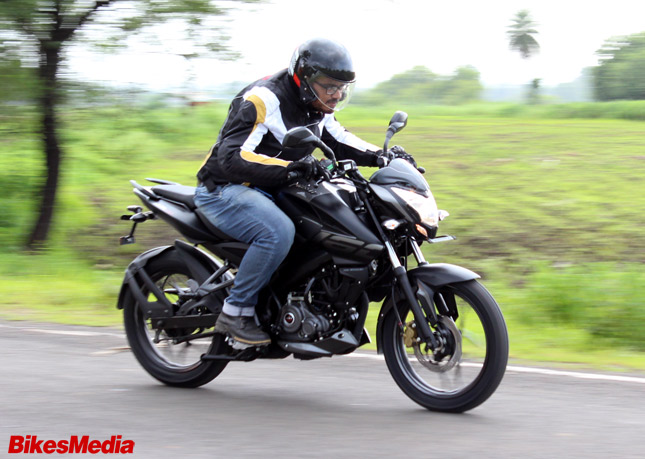 One of my favorite pastimes is to check how much horsepower a bike makes and then compare it to its weight to see how it will perform in the real world. But many times I am surprised by the numbers thrown at me and the kind of performance I actually experience. I recently test rode my friend's Yamaha FZ 2.0 and I was surprised by how effortlessly it moves. I knew that it only made around 13 HP and 12 NM of torque but somehow that seemed surprisingly livable. That pitiful power made the bike easy to push around in any way I wanted. Same happened to me when I rode a Pulsar 200 NS, I was utterly delighted at the fact that I was able to rip the throttle open and still find myself on safe ground. All this reminded me of an old saying, "
It's better to ride a slow bike fast, than a fast bike slow
" that's not to say that 200 NS is a slow bike by any means, let me explain why.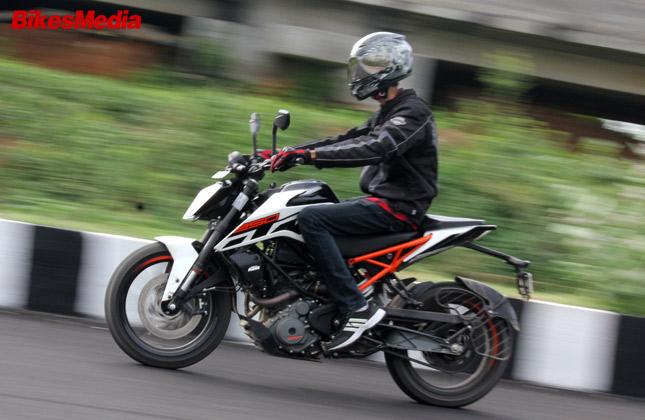 Most of the small capacity bikes make around 20-40 HP which are churned out by engines ranging from 200-400 cc. These powers are milked to their endpoint because In just a single trip to the expressway the rider finds himself redlining the bike in the 6th gear. The exact opposite is the case with a bike like Ninja 1000 or Hayabusa, sure you'll clock 270 km/h for a maximum of 10 seconds on the highway but the rest of the time you will have to stay completely in check of your riding style. You can not play around with 110 horsepower in the same way you can with 40 HP, the former leaves no room for error and is not even fully usable.
Sure there are track-days when you can take your bike to a circuit and make it scream, but that too is dependent on the temperature, the wind and lot of other factors.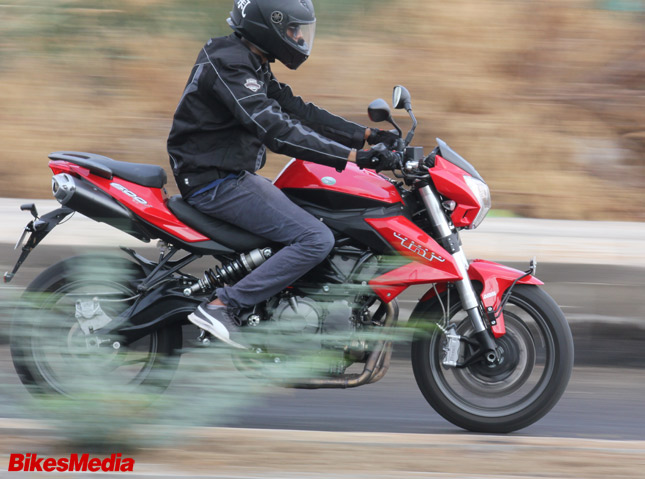 A premium liter supersport cannot double up as an errand bike. This point might seem a little ridiculous but it isn't. If you're buying an expensive machine and expect to get the most out of it, then you're going to use it every day to run your errands. Let me tell you, there is nothing more frustrating than riding a big bike in Delhi's traffic. With every passing explosion in your engine, your wrist feels an unimaginable amount of itch to just rip the throttle open, but you can't because "with great power comes great responsibility". On the contrary, a bike like Duke 390 offers just the amount of power to help you cross the signal well before it turns red, you can easily play with your wrist throughout the ride and have a stress free experience.
Some of you must be thinking about why I am complaining that a bike being fast, isn't that the whole point of things? Well not exactly, the point of owning a motorcycle is to have as much fun as possible, while saving money on petrol and on time by taking shortcuts. If you don't get to do any of those things then you have a wrong machine with you.
RELATED ARTICLE: How It Feels Living With A Superbike
Not many people like to talk about the aspect of owning a superbike in our country with full honesty. I guess that they don't like to mention that a large number of roads are not equipped with proper construction to support the running of such a powerful machine. I am not just talking about the potholes, many long patches of road are irregularly overlapped with uneven layers of tarmac, making them extremely dangerous. Anyways that is another article in itself. To summarize the article in a single sentence, "
Owning a bike is all about having a balance between how fast you want to ride and how fast you can ride
".
For every thought on a motorcycle, stay tuned to Bikesmedia.
By:
Yetnesh Dubey