Citing to our previous article on "
How the motorcycle clutch works?
", we bring you one more exclusive writing which describes the types of clutches used on motorcycles. Everyone who rides motorcycles use clutch on a day to day basis, but not enough people know about the different types used. The clutches can be easily differentiated into two broad categories considering the lubrication - wet and dry clutch. Though this seems to be generalised, there are much more types according to its working. These types will be discussed in detail below.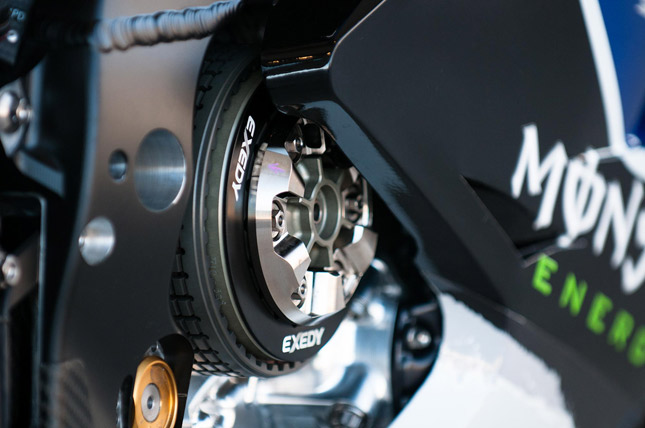 Basically a clutch is a mechanical device which is responsible for engaging and disengaging the engine crankshaft with the transmission gears. Based on the working mechanism the clutches are classified by various types-
Multi-plate Clutch: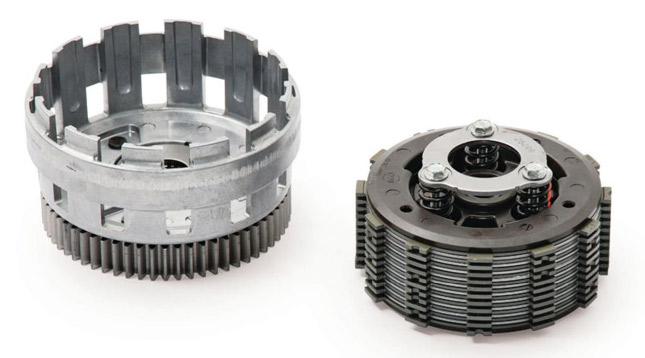 The multi plate clutch is the most common type of clutch used in motorcycles. These types of clutches use a number of interleaved driven plates and friction plates which is placed in a common hub. The clutch is actuated with a group of springs holding the plates together, while the entire hub is attached to the fly wheel. The multi plate clutches can be used both as a
Wet
and
Dry
unit, while the dry clutch having lesser number of friction plates and also being light in weight.
RELATED ARTICLE: Dry Type Clutch V/s Wet Type Clutch
Centrifugal Clutch: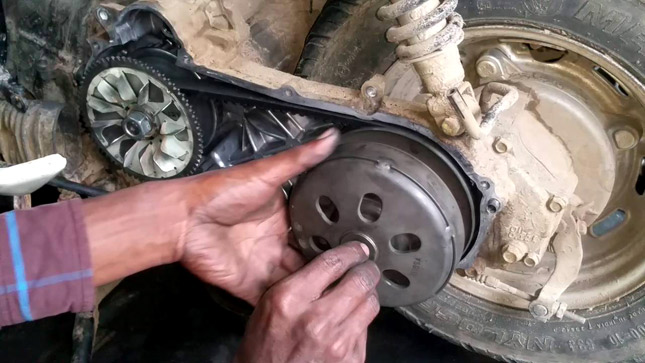 Centrifugal clutches are the ones used in mopeds and scooters, as the engine rpm defines the engagement or disengagement of the clutch. It uses two concentric shafts with driving shafts coupled inside the driven shaft, which engages at increasing speeds. The engine flywheel and the clutch unit is connected using a rubber belt. This type of clutch works much similar to the
Continuously Variable Transmission (CVT)
.
Slipper Clutch: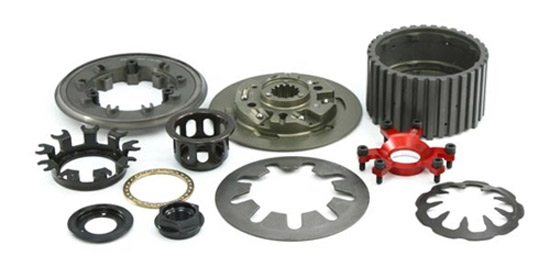 The Slip-assist clutch is one of the recent innovations, which was born in the racing world. This type of clutch has two bases, where the first one transmits power when engaged normally and the other secondary splined hub engages when the clutch senses a back torque from the transmission gears. This way the slipper clutch partially disengages from the transmission making it highly useful for aggressive downshifts in racing environments.
By:
Aravind Rb