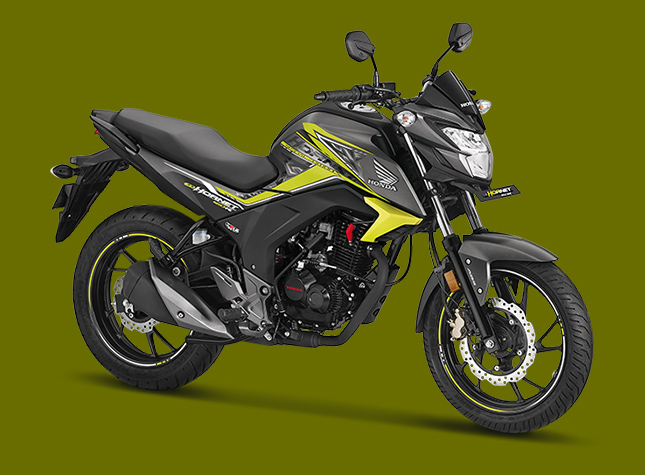 The Motorcycle which has no Engine Kill switch gets a single channel ABS and Hazard light. Yes, it is a confusing world we live in but nonetheless let's get into the overview of the bike. CB Hornet 160 R has been updated for the 2018 and it brings quite some few changes along with it. Read on to find out about them in our overview of the 2018 model.
Engine: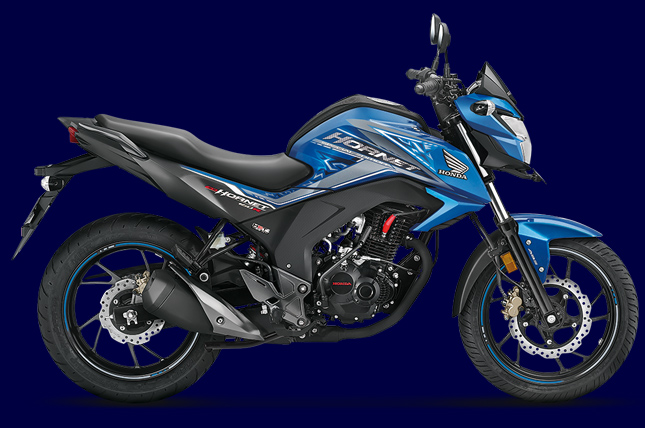 There is no change in the engine department and it still uses a single cylinder 4-stroke 162 cc engine with 2 valves and air cooling. The engine uses a carburetor for fuel supply and it produces 15.09 PS @8500 RPM and 14.5 Nm @6500 RPM. It has a 5-speed gearbox which feels pretty smooth but all the gears are positioned pretty high. There is very less low-end punch and it's only after the mid-range when the bike comes alive.
The Engine feels refined and smooth than the previous generations and it feels comfortable at the speed of 90 km/h. Although the chassis of the bike is capable of even higher speeds the engine runs out of breath. The engine returns decent fuel economy at around 40-45 km/l. It can be used for touring but those people who deliberately ride a little fast to keep their focus sharp will start to feel fixated after sometimes.
Chassis and suspension:
The ride quality of the bike is just phenomenal; CB Hornet uses a diamond frame which feels sturdy and flexes free. Suspensions have been finely tuned for Indian roads as they absorb every pothole that they encounter. They are stiff enough for highway use as well and keep the bike stable even at the speed of 100 km/h. In short, the ride quality of CB Hornet is great and is easily comparable to Yamaha FZ 2.0. The seating position of the bike upright and comfortable.
Electrical and Safety: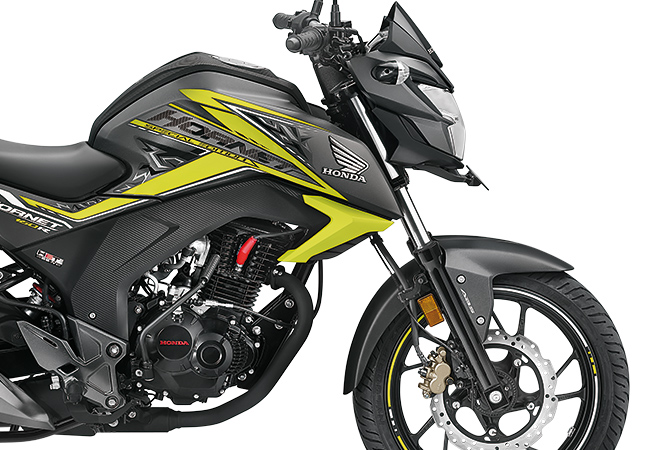 The 2018 model gets a redesigned LED headlamp and it looks complimentary to the X-Shaped tail light. Safety in the bike has also been upgraded with the inclusion of single-channel ABS and it works pretty well. Even if the road has a little bit of gravel or dirt, the ABS still manages to slow you down. The CBS model is also available and is priced below the ABS one. The bike also comes equipped with a Hazard light switch which is pretty neat.
Verdict:
It lacks a punchy performance and is not very fast either. The engine is pretty smooth and the chassis is pretty stable as well. The addition of ABS is definitely a plus point and makes it a lot safer to ride. So if you want a good-looking, comfortable and safe motorcycle which lacks performance then go for Honda CB Hornet 160R.