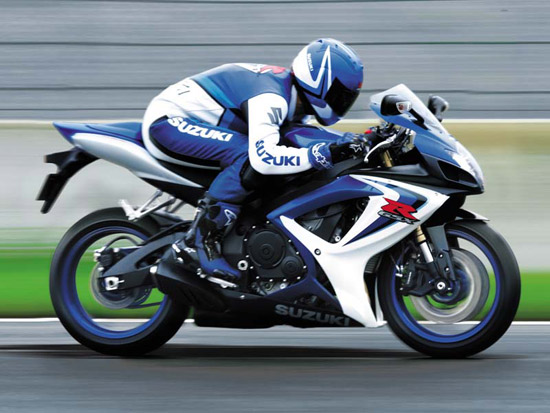 After successfully launching "
Gixxer
" a competitive product in 150cc premium motorcycle class
Suzuki
Motor Corporation has announced that they are planning to make India a Motorcycle manufacturing Hub. This directly interprets that Suzuki will start manufacturing its entire motorcycle range in our country and will further export them to the other Asian markets and Latin American markets directly from India.
Slowly but progressively India is becoming Global Manufacturing Hub, apart from Indian Two-Wheeler manufacturers like
Bajaj
, Hero and TVS which are already exporting made in India Two-Wheelers in other parts of the World now foreign companies like BMW, Honda and
Suzuki
are also in a queue to make India as their center of production. This is a very ideal scenario for biker community of India as foreign brands manufacturing their products in our country will directly benefit us, we will get international brands at cheaper price and due to the strict quality parameters adapted by these manufactures the quality of products we will get is World class.
KTM
and Harley Davidson are the prominent names we have in India developing and manufacturing their products in our country and subsequently exporting them from our shores, resulting in we have Harley Davidson
Street 750
and KTM Duke 390, 200 and RC390, 200 made in India at very competitive price. In fact if we look at 10 years back having
Harley Davidson
and KTM bikes used to be a dream, forget about having them made in India. Now when company like Suzuki has intentions to make India as their global manufacturing center, this scenario is going to be more exciting as eventually the benefits would be passed on to the locals first. We would not only be able to get all international products of Suzuki manufactured in our country but also we would get them at cheaper price.
As we had discussed in our write-up
"why India is not getting 600cc bikes"
, we mentioned that manufacturing the bikes in India is the only way for foreign manufacturers to get bikes from those segment with cost effectiveness. So if this happens any time soon then we can expect the
Suzuki
bikes between 500cc and 800cc made in India as by manufacturing them here the company will be exempted by the Homologation process and finally we could get bikes from those niche segment.
Get ready to rock n Roll on Suzuki GSX-R600...
By:
Farhan Kashif