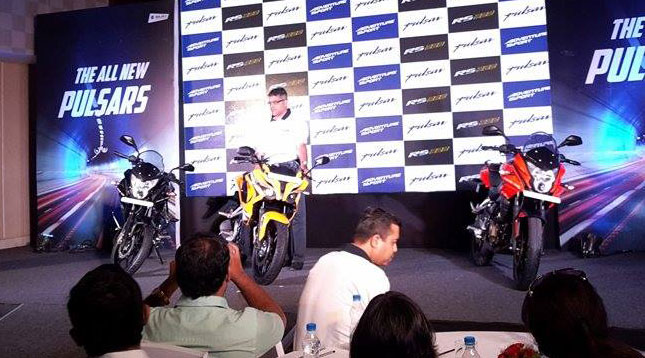 After all the excitement Bajaj Auto gave us with the press invite for today, Tuesday 28th April, 2015 we at BikesIndia went full steam to the Press Event to cover it live for all our readers and fans out there,
Sachin Ramesh Shinde
and
Tina Mohandas
were there to bring it live. We were totally excited and pumped up with all the adrenaline and Coffee to see what interesting stuff Bajaj had to launch and declare in front of us. But alas! That was not the case to be. Bajaj delivered a total googly to us and bowled our expectation out of the world when they showcased us nothing than the recently launched Bajaj Pulsar AS200 and the RS200 which we have already seen before.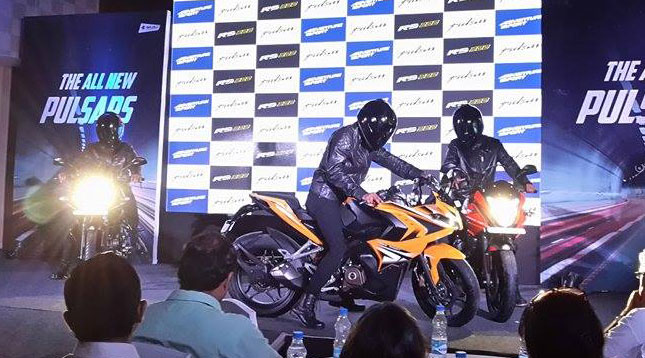 We had put up a detailed preview of what we were expecting or wanting to expect from the Press event from Bajaj. But Bajaj was in no mood to oblige to us and went its own way with showcasing what we already know and have seen. Apparently Bajaj is not willing to open up its cards to us so soon as to ward off any upcoming competition we suppose. The element of surprise is the best that we know and we have a feeling that Bajaj must be going to same way.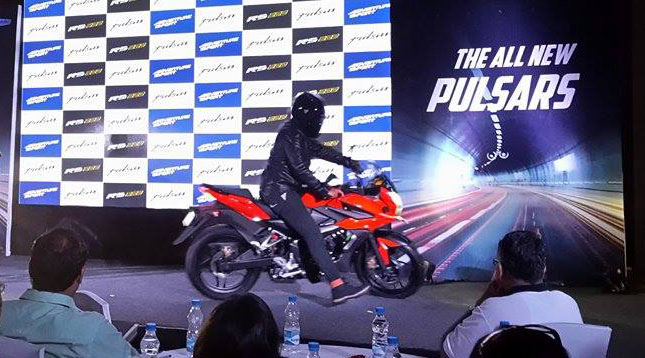 Now the next thing we know Bajaj will be on to is the launch of their next 150cc offering to us, the Bajaj Pulsar 150NS. It will be interesting to see how Bajaj plans to go with it as it being the most lucrative segment in the street performance segment here in India. We are rushing towards the popcorn for the consolation after today's disappointment. Stay tuned to BikesIndia for more updates on Bajaj Auto and the developments in the Pulsar range.
By:
Pratik Patole