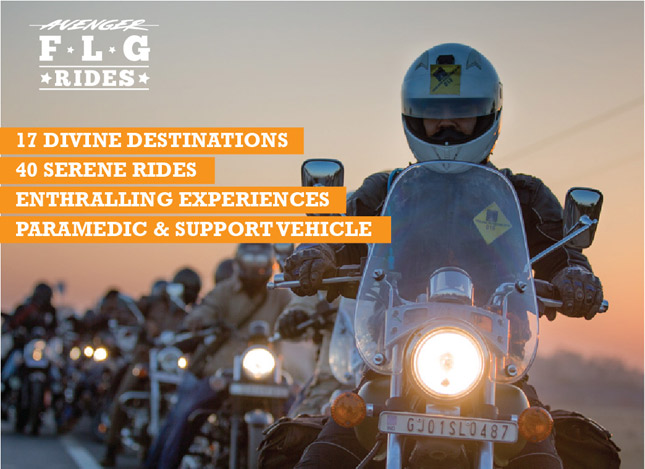 Bajaj Auto Ltd (BAL) announced the 'Avenger FLG Rides' (FLG stands for Feel like God), cruising session 2017-2018 a pan-India riding community for all the Avenger owners. The Avenger rides initiated in 2016 received a great response so Bajaj initiated a move to continue a cruising ride session in 2017. In this session, there will be 40 rides hosted to 17 divine destinations covering more than 20,000 km. The first ride is scheduled for 24th June to Spiti Valley and will be hosted further to scenic destinations like Leh, Yercaurd, Goa and much more. The rides will include, paragliding, elephant rides, bird watching and more depending on the destination.
Commenting on the occasion,
Sumeet Narang, Vice President, (Marketing), Bajaj Auto
said,
Long distance group riding has gained tremendous momentum in recent years across India. Avenger brand embodies 'Liberation' and these FLG rides symbolize that value in the best way possible. It further helps the riders to get the best experience out of their Avengers. With Avenger FLG Rides, we want to encourage our valuable customers to experience the feeling of liberation in riding to the most breathtaking destinations. Avenger FLG has been uniquely designed with resources and infrastructure that promotes group riding in a safe and professional manner.
Bajaj focuses on safety and security so each ride will be provided with a support vehicle and paramedics. Also to ensure rider alertness, no night rides is allowed, with a maximum cap on the number of riding hours per day.
The riding calendar is attached below.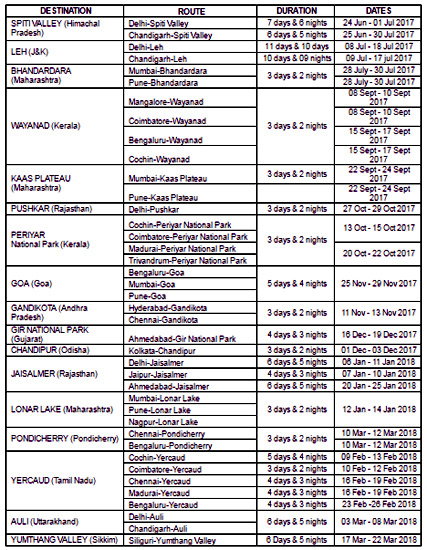 By:
Rishath Suresh