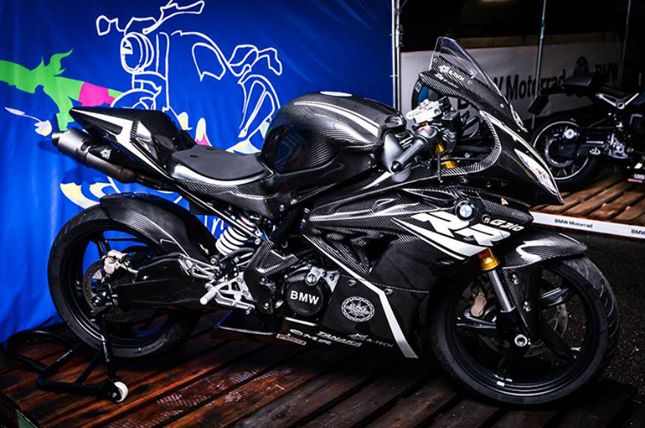 No this is not inspired by Apache RR310, you must have seen this image circulating around the internet this morning, of a small capacity BMW supersport bike. It is named as G310 RR, now it may be tempting to think that this bike has similarities with the Apache RR 310, which is true in a sense, but it is not inspired by it at all.
Taking a close look at the design you can easily see the difference in body shapes between both bikes (This one and the Apache RR310). The engine cowl is different, it is more thick towards the engine side and the vents position is also different. The tank on this bike has a smooth curvy design while on the RR 310, it's scooped and shaped differently. The seat is not at a high level on this bike as compared to the Apache and the exhaust is also placed under the seat. There are no petal discs and the headlight assembly is completely different.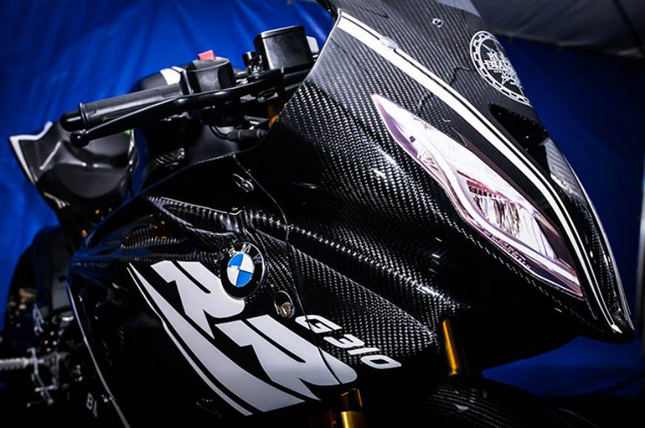 The suspension, the magnesium wheels, and probably the frame are similar to the Apache R310. Still, the bike wasn't inspired by the Apache because all these features were first seen on a BMW G310 R, then on an Apache, and then on this super sport.
The iconic BMW S1000 styling, the underbelly exhaust, low clipons, and possibly a new engine is the specialty of this concept motorcycle showcased at BMW Motorrad Days in Japan. Since the RR 310 suffers from a few vibrations, the Germans would like to see them eliminated in their new product, if they intend to launch it in the first place. When production ready, the bike will lose carbon fiber panels, including the carbon fiber windscreen. The engine cowl is also expected to look a little bit different because it looks a bit jagged or unfinished at this point.
The BMW G310 RR will have a premium price tag just like the G310 R. The company can, however, reduce the cost by outsourcing its parts from local manufacturers. The bike was shown at BMW Motorrad Days in Japan 2018.
By:
Yetnesh Dubey