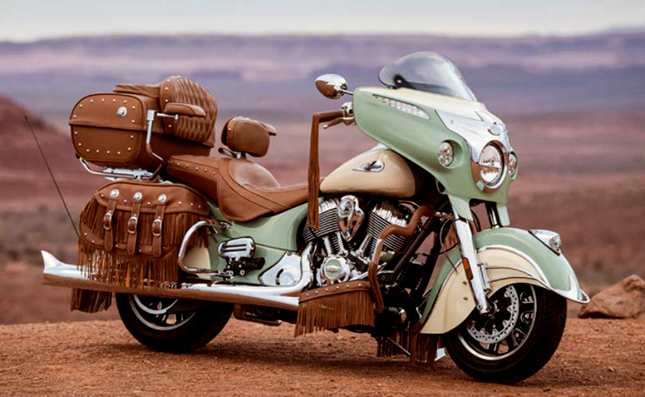 American motorcycle company Indian Motorcycles have developed a new technology for their motorcycles which will help them in saving fuel. The technology is known as Rear Cylinder Deactivation and it will be available in some of its 2019 range of motorcycles.
In this technology, the rear cylinder of the bike gets shut off when it's not needed, particularly when the bike is standing still. At a stop when the bike is not moving, the rear cylinder will shut off, thus saving some fuel. We don't know yet how it'd happen technically because a V-twin running on a single cylinder is not a common sight. Also, keep in mind that the cylinder will only switch off if the ambient temperature is above 15 degrees and the engine is operating at a normal temperature. So all of those people who are living in cold regions will rarely get to utilize this feature.
The motorcycles which will feature this new technology include the Springfield, Chief and the Roadmaster. Both of them have a 20.8-litre fuel tank so the resulting range after the implementation of this technology will increase. The company has included one motorcycle from 3 out of the 4 categories in its portfolio. For the Cruiser class, we have the Chief. For the Bagger range, we have the Springfield and there is one only one in Roadmaster, so it's chosen by default. The 2019 model of these bikes, along with the Rear Cylinder Deactivation, will also see a Riding Modes. The bikes will have a Tour, Standard and Sports mode. The deactivation will work despite which riding mode the bike is currently in.
By:
Yetnesh Dubey