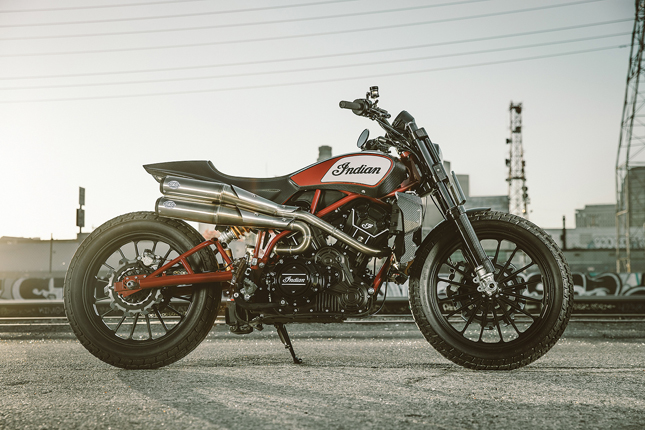 Indian Motorcycles just like the Harley-Davidson, are thoroughly American born and bred machines. They specialize in making Cruisers with more "Classic touch" to them. They also participate in
Flat-Track racing
, just like the Harley, across the USA. One of their most successful race motorcycles is FTR 750, which is a flat-tracker (refer to the image below to know more). It won many flat track races for the company so naturally, people badly wanted a taste of this bike. So Indian Motorcycles listened to their fans and delivered on the most outrageous thing they have ever built, a naked flat tracker.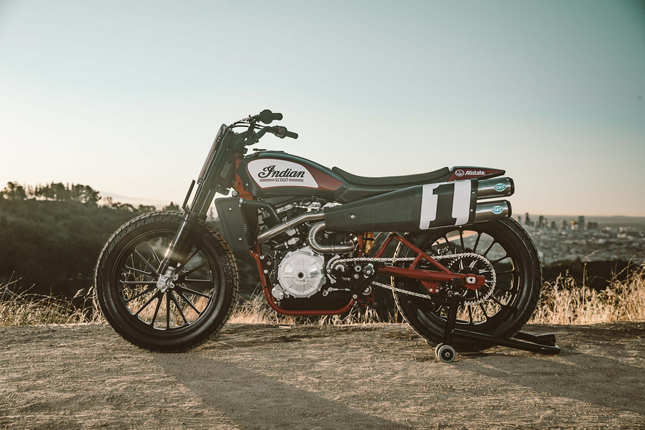 People often confuse a flat tracker with a naked motorcycle, in fact, it is totally different from it. A Naked bike doesn't have as long of a wheelbase as the flat tracker has. It also can't slide sideways on a dirt track like a flat tracker does.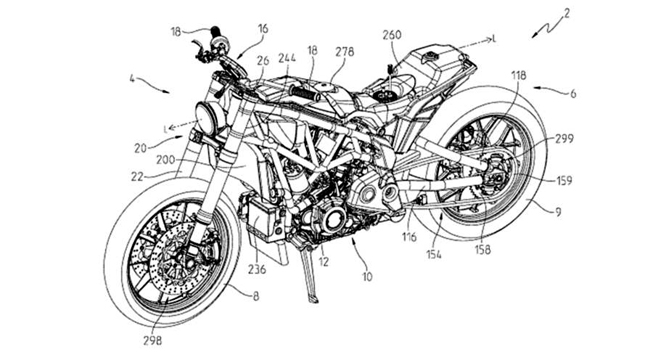 Recent patent leaks reveal that the upcoming Indian motorcycles are the production-ready version of the prototype which Indian motorcycles showcased a
few months back
. Now the important thing to note here is that it isn't a naked bike. It's a flat tracker, which is a mixture of a scrambler and a cruiser. A good mixture, not the one which resulted in Yamaha SCR 950.
Following points are revealed by the patent:
-The bike has a 1200 cc engine because it is obvious by its name.
-The console is digital.
-The exhaust pipes are placed down low.
The FTR 1200 prototype which was showcased a few months ago on the company's Youtube page gathered a lot of praise. It was basically an FTR 750 with a headlight, a 1200 cc engine and a front brake. Until this point, the patents reveal that the exhaust and analogue console is gone. While the exhaust was from S&S in the prototype, it makes sense to remove it. What people would absolutely hate is that if the production model looks like a naked bike instead of a proper flat tracker.
Honestly even the exact prototype version is something which is wildly different from which the world has ever seen, and I'd love if Indian stay true to their fans and launch something like this.
By:
Yetnesh Dubey