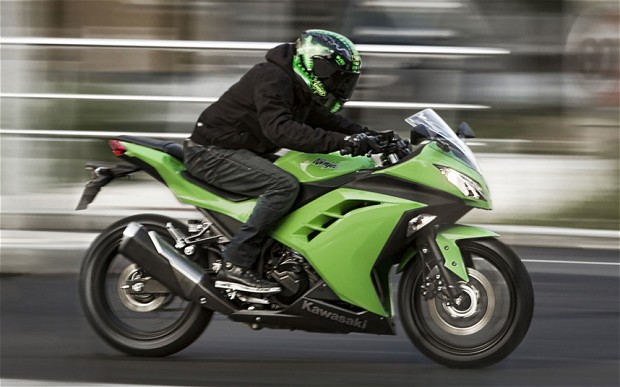 Kawasaki
has increased the price of its already overpriced Ninja 300 by Rs 10'000. This has happened after the launch of
KTM RC390
when everybody is expecting Kawasaki to reduce the price of Ninja 300 to compete with RC390, on the contrary
Kawasaki
has augmented the price of Ninja 300. The reasons best known to Kawasaki, except Ninja 300 they have kept pricing of their other products sanely in India.
Ninja 300
is being more premium brand than
KTM RC390
equipped with refined 296cc Parallel Twin cylinder engine with slipper clutch already charging extra cost of these features. On the other hand KTM has pitched RC390 mainly against
Ninja 300
with 374cc Single cylinder engine with loads of goodies like Up-side down front fork suspensions, ABS as standard fitment and more powerful engine. Ninja 300 does not come with ABS not even as option, the
RC390
already seems more value for money as compare to Ninja. Now further increase in price of
Ninja 300
will even drag more people towards RC390 and for those who are die-hard fans of Ninja will have to pay the price for this.
There could be two possible reasons for
Kawasaki
to take this step, in first hand it appears, by augmenting the price Kawasaki wanted to give a message to market that they are not afraid of KTM RC and are confident about their product hence taking the challenge head-on they increased the price. On the other hand it seems like
Kawasaki
is shied away the volume game and chose to be a niche instead and planning to introduce the single cylinder Ninja 250SL to pit against
RC390
.
Reason could be anything but at the end of the day it is the Ninja lover who will have to pay the price for their loyalty.
By:
Farhan Kashif