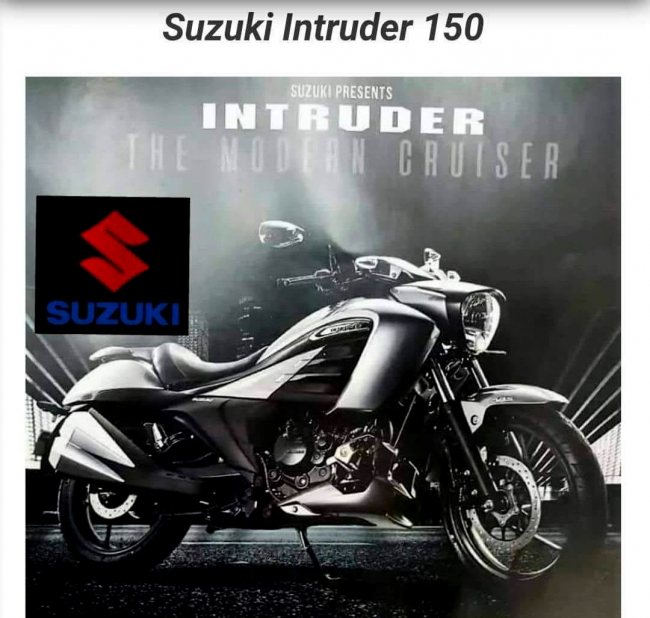 In a very surprising turn of events, plans to reveal a 150 CC cruiser from Suzuki have leaked online. The photo shows a miniature version of Suzuki's M1800R also known as the Intruder. The new 150 cc bike takes up after his big brother in terms of styling. Sometime early it was being speculated that Suzuki is expected to launch the GZ 150 which is another one of Suzuki's cruiser being sold in the foreign market.
However, the Suzuki GZ 150 looked more like the Bajaj Avenger, with raised handlebars front foot begs and a lot of chrome. That could just be one of the reasons why Suzuki decided that it's best to launch a new cruiser from the ground up instead of filling up the market with an Avenger like duplicate, which won't even disrupt its sales. The leaked photo depicts the bike in a gorgeous grey paint scheme with chrome on its exhaust port and handles bars.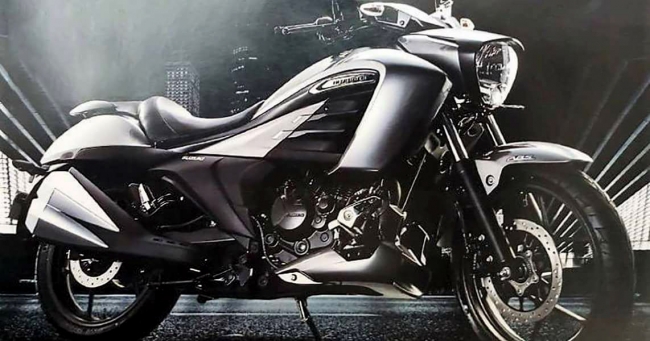 From the pic, the Engine looks the same from Gixxer but in this case would be dialed up for improved performance on the highway. Whether it's carbureted or Fuel injected is hard to tell right now. It is expected to be air cooled though. Other things like Mileage figure, power delivery, engine smoothness and ride quality still remain unknown. It will sport a long wheelbase, wide seat and slightly raised handlebars.
The bike is set to launch next month according to the reports and will very keenly be observed to make a huge wave in the 150 cc segment. The formula of remaking and tuning down big bikes from its arsenal to make smaller and more compact motorcycles have worked for Suzuki very well with Gixxer and Gixxer SF. Both of these bikes have performed very well in the market and they also managed to create a space in the 150 cc segment for Suzuki as well.
Recently reports has been popping up about GSX-R250 not just coming to India but to be made in India as Suzuki has planned to open a production plant in India (Probably in southern India) to make this bike locally and export it to other countries. They hope to do the same with Intruder 150 and considering their previous performance this hope is very well justified it seems.
Click For Technical Specifications and other details of Suzuki Intruder 150
By:
Yetnesh Dubey