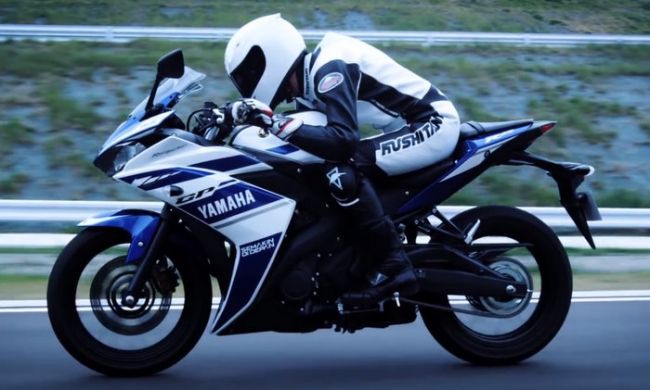 Yamaha
recently launched its twin cylinder quarter liter bike Yamaha YZF-R25 in Indonesia, before the launch happened if you recall Yamaha had released a video of its that time prototype of Yamaha R25 showcased by
Yamaha
at the 2014 Delhi Auto Expo with MotoGP legend Valentino Rossi. Now Yamaha Indonesia has once again released a video of the YZF-R25 with Valentino Rossi, the video is endorsing the the racing DNA of
Yamaha
with Rossi recalling its first ride experience with the YZF-R25.
Yamaha chose Indonesia over India to produce Yamaha R25, now even if we get the same R25 in India we would get the CKD units imported from Indonesia and assembled in India by Yamaha Motor India. However
Yamaha
has recently got one unit of the YZF-R25 imported in India for R&D purpose, now only time will tell whether we will get this bike either imported from Indonesia or
Yamaha
will manufacture it in India itself, this will decide the price of the bike at which we would receive it in India. As the bike is equipped with the parallel twin cylinder engine churning out the hefty 35.5 Ps at 12000 Rpms, manufacturing the bike with this configuration would never be cheap hence we can expect the bike to be priced at Rs 2.5 to 2.75 Lacs if manufactured in India But if
Yamaha
would bring the YZF-R25 via CKD route it would cost us little dearer.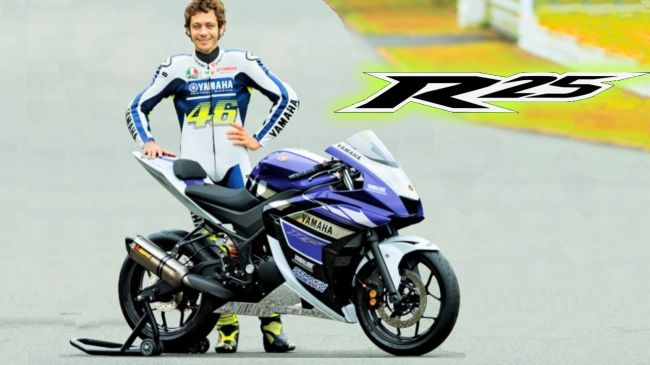 By:
Farhan Kashif