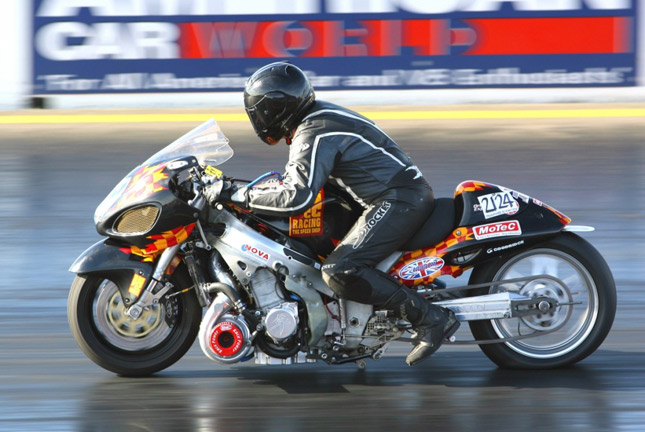 We are never satisfied with the performance of our motorbikes, no matter which bike we ride, it is generally found that we get bored with the stock performance of our ride. We have seen this tendency even in our fellow bikers who own the likes of mighty Hayabusa. The never ending thirst of power and performance out of our motorcycles eventually takes us to the installation of performance parts. There are many performance enhancing parts available in the market which can be easily installed in our motorbikes, they are radially available for bikes bearing as low as 150cc engine capacity.
We have already covered the topic
how to increase the performance of your 4-stroke motorbike
, here we have mentioned and as you also know that there are multiple parts involved in the performance enhancement. It includes Free Flow Exhaust, Remapped ECU, Free Flow air Filter and Altered Chain Sprockets are among the most commonly used and cost effective (comparatively) modifications done.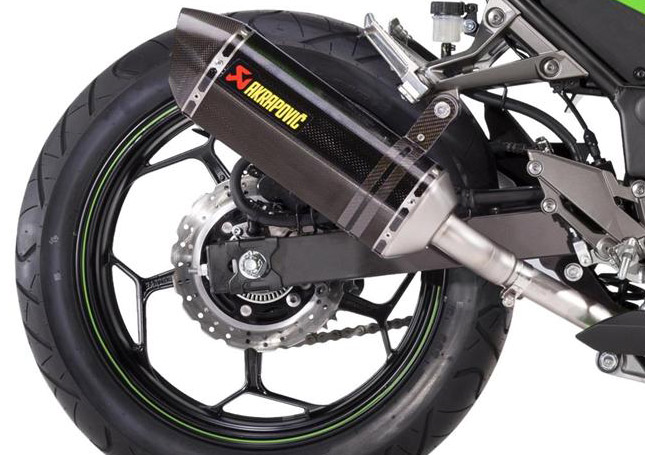 It is being one of the most commonly asked questions, that whether one should go for the performance enhancement modification with all the parts involved together or going with individual parts one by one will serve the purpose. Recently one of my Facebook friends has asked me about installing a free flow exhaust system from a reputed brand in his Ninja 300, he actually wanted to go for the free flow exhaust only and was concerned about any kind of damage to his bike caused by going for the free flow exhaust alone.
Since, the free flow exhaust what he was intended to install belongs to a big international brand, there was no chance of any sort of damage caused by it, as a professionally designed free flow exhaust takes care of the "back pressure" necessary for the optimum functioning of the engine. However, even a most thoroughly designed exhaust cannot guarantee the maximum desired results without undergoing other power parts modification.
This is a fact especially in the case of free flow exhaust and the fueling management of the engine, which involves Fuel Injection/Carburetor, Performance Air Filter and the ECU remapping to take care of this overall fueling management.
One can understand that whether it is exhaust or the fueling system, they are all interconnected and together they complete what is called the "combustion cycle". Altering any part will have direct effect on the entire process and in this case it is the performance of the engine.
In case of carburated engines, the inter-connectivity of parts involved in the combustion cycle is more intense than we could imagine. If I take you a little deeper into what actually happens inside the engine when it comes to augmentation in performance- when you put a free flow exhaust, there is an inevitable change in the pattern of pressure waves. These pressure waves exert back pressure which ultimately develops a vacuum necessary to draw out more fresh air into the combustion system through "Air Filter".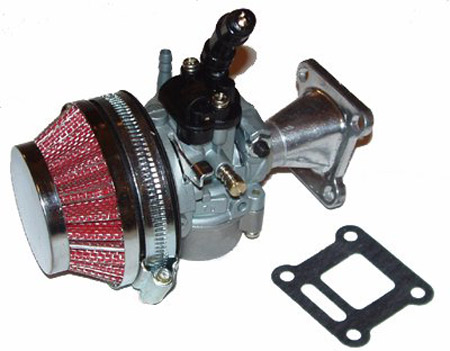 Now, even if you put the free flow air filter on the engine with carburetor along with free flow exhaust to match this demand, there would be excess of fresh O2 which is otherwise a boon for combusting the fuel but without adequate fuel supply this will all go into vein. You have to increase the fuel supply to utilize the extra fresh air by re-jetting the carbs. Without doing this you would hardly feel any difference in the performance of your carbureted motorbike.
Whereas, in the Fuel injected bikes, the same process gets more friendly response due to the ECU present in the fueling system. The moment ECU detects the extra fresh air in the combustion system normally it alters the fuel supply to match the extra oxygen. It is this mixture of extra fuel and air that churns out the extra performance for you.
Therefore you can understand putting up any of the performance enhancement modification actually require the other parts as well to get the maximum benefit of the modification as all these parts are interconnected with each other and together they make real difference. No performance part manufacturing company can claim that putting up their product alone will give you privilege of maximum performance output from your motorcycle. Although, you can put these performance parts in bits and pieces but when it comes to quenching the thirst of performance I don't think one should compromise. Anyways you have to always retune your previously installed part in accordance to the newly placed performance part to get them in tune with each other.
Please share your experiences with us, so that our biking community also gets benefited.
By:
Farhan Kashif