Flex and movement cause instability; or rather it pushes the body towards a more imbalance state, a state in which you need to apply an external force in order to keep the body in its proper original position. This is true in case of everybody out there which has to handle any given amount of weight on itself. As a result, a motorcycle frame is no exception to it either.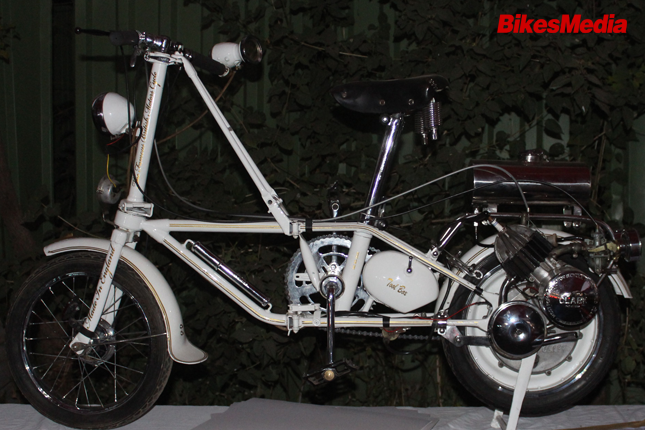 When life was first breathed into 2 wheelers, they were just a cycle with an engine attached to it. As the engines became more powerful, there arose a need to go fast but still not kill ourselves in the process. So the simple frame which earlier accommodated just an engine had to transform drastically over the years in order to incorporate all the modern equipment's we see on motorcycles today.
A good frame can keep the motorcycle steady. It keeps the front and the rear tyre in a proper alignment and doesn't allow hard braking to affect the rigidity of it. A stiff, lightweight frame coupled with a proper suspension setup, essentially is the main characteristics which determine a bike's handling.
RELATED ARTICLE: Motorcycle Geometry- Why Do Bikes Handle The Way They Do?
A good handling bike doesn't mean it can handle at low speeds, it means that the bike can take a corner at 80 or 90 km/h. For that, the frame of the bike needs to be stiff so that the Alignment of the front and the rear wheel remains straight. This stiffness keeps the bike stable and allows it to change its position by keeping both the front and the rear wheel in a single line. The wheel alignment needs to be perfect because at the speed of 160 km/h everything is magnified, so even a 1% deviation may result in a life-threatening wobble or an even dangerous
Tank Slapper
.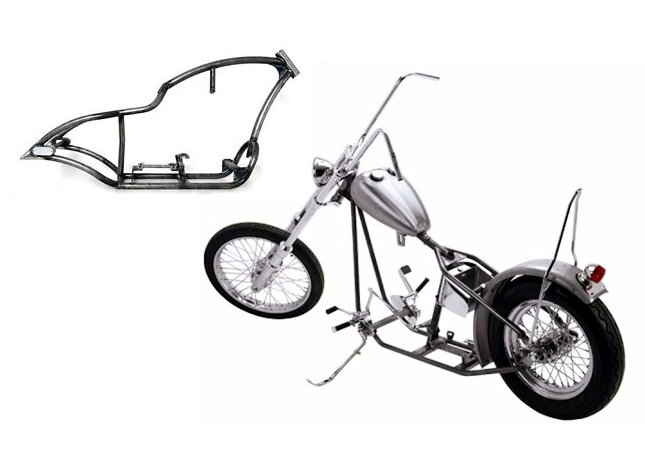 For years, steel has been used to manufacture these frames. Steel is cheap, sturdy and easy to work on but they are prone to corrosion and not to mention weigh a lot. Then companies started mixing cast aluminum in some places of the steel frame for weight reduction and better corrosion resistance.
After that came the concept of "Engine mounting". Many motorcycles like Kawasaki Versys X 300 and Everyone's favorite Royal Enfield Classic 350 uses this process. The difference between the two is that one uses rubber mounts and a Counter Balancer (Kawasaki) and the other one (Royal Enfield) doesn't. Engine mounting became a process because of the engine itself a hard mass of metal which can support the beam. In modern times we have more sophisticated all aluminum frames and carbon fiber frames, which weight less and are stiffer. Despite that Carbon has yet to make an impact in the mainstream motorcycling community because of its high cost.
Let us look at some of the bikes in our market and analyze their frames for a better understanding:
Bajaj Pulsar 200 NS:
Easily one of the best handling bikes out there, the bike is featured with "
Perimeter Frame
". The whole frame is not welded but pressed together thus acting as a single piece and which aids in its rigidity and thus it's handling. The distance of the handle from the swingarm is also less, which results in a shorter wheelbase thus making the bike easier to turn.
TVS Apache RR 310 S:
It was one of the most awaited bikes from TVS and they have delivered it by supplying the bike with a "
Trellis Frame
". This frame was easily the most popular one this year as it was used in cruisers like Honda Rebel and sportbikes like KTM RC 390 alike. The frame is made from Aluminum tubes joined together in a triangular section by cantilever method which ensures no single bar in the frame experiences all the weight. It is evenly distributed throughout the frame. This eliminates the need for the addition of any extra structure that may increase the weight. Above process combined with a lightweight material ensures that the bike remains light and fast.
Royal Enfield Continental GT:
Though Royal Enfield discontinued this bike recently still it deserves a mention for its Double cradle frame which was developed in collaboration with Harris Performance chassis is a pretty neat invention. The frame is flex free and uses engine mounting method for additional stability. This translates to a pretty good handling even though the bike isn't fast enough to make proper use of it.
A rule of thumb to judge a motorcycle handing is if the frame is long like it is in case of cruisers, then the bike will provide excellent straight line ability but if it'd be less nimble and difficult to flick quickly. For example, the triangular frame in Indian Scout. If the frame is small like a Perimeter or Trellis then the bike will have decent straight-line stability but superb flickability. This is the reason why Honda Rebel, a cruiser which uses Trellis frame has razor sharp handling.
Again as I always say, no single component decides one complete characteristic of a bike. Besides the frame, it is the Rake Angle, Suspension setup and the type of tyres which ultimately determines how your bike will handle.
By:
Yetnesh Dubey