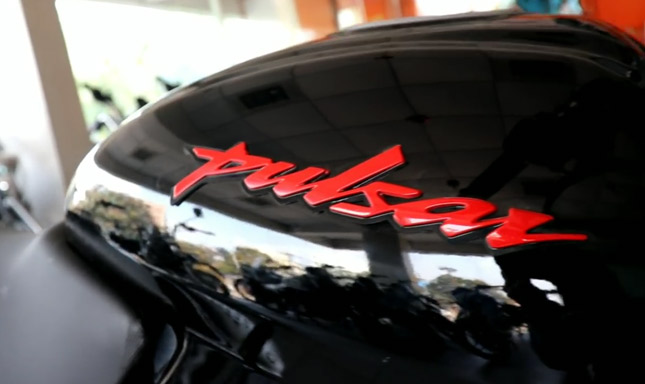 Post highlights:
- Bajaj 150 Classic launched
- it features new sticker upgrade
- It is priced at Rs 65,000 ex-showroom
Bajaj has updated the Pulsar 150 Classic with a new colour update. The Pulsar Classic 150 features an old-design of the Pulsar, without any tank shroud. It was launched in a black coloured version with white outlines, and now it is also available in a version with red outlines.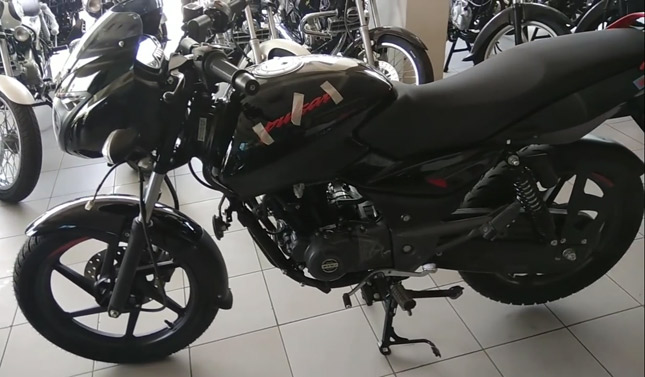 The Pulsar 150, at this point, has become the cash cow for Bajaj. The company is continuously releasing new colour updates for the bike without any engine improvement. It still uses the same chassis, the same design and the same equipment. The engine of the bike received a minor update in 2017 when its internal components were reworked and a better gearbox was installed in it. Since then, the only major update was the Pulsar Twin disc version, which basically transformed the Pulsar 150 into Pulsar 180.
Another Pulsar 150 was spotted a few days ago with ABS rings attached to it. Signalling that an ABS version is also coming soon. If it does, then the same old design of the Pulsar will be carried out for 2 or 3 more years.
The Pulsar 150 is a decent bike. The only version of the bike, which is worth buying in 2018 is the Twin-Disc variant which offers dual disc brakes and a stable chassis for highway use.
However, the buyers would be more benefited if they chose some other product instead of the Pulsar 150. The market is brimming with performance 150cc motorcycles including the TVS Apache RTR 160 4v, the Suzuki Gixxer etc.
In the end, it doesn't matter to enthusiasts that how many colour updates the Bajaj launches as there are better products in the market. And it doesn't even matter to Bajaj as well, because Pulsar 150 still bring in a solid sale figure.
Bajaj Pulsar 150 Classic is launched with an ex-showroom price of Rs. 65,000.
By:
Yetnesh Dubey