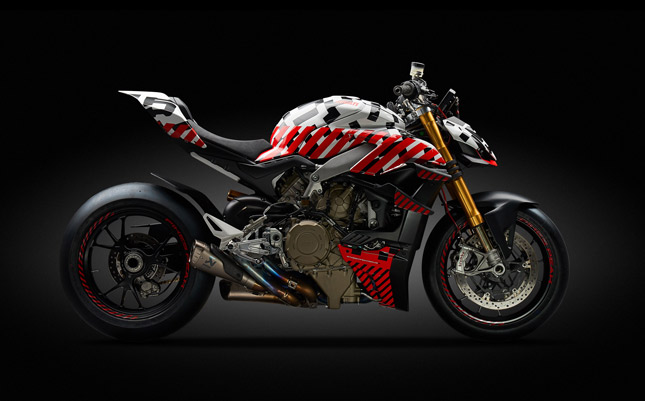 The iconic Bologna based motorcycle manufacturer Ducati is going to take part in the upcoming Broadmoor Pikes Peak International Hill Climb championship with its prototype Streetfighter V4 motorbike. Company has chosen to show its prowess at the prestigious race well before the official launch of the bike which is scheduled for 2020. Carlin Dunne, is going to ride the Ducati prototype motorcycle at the PPIHC. Dunne had won the 2018 edition of the PPIHC race and this time he will push the prototype bike to its limits to win the race for Ducati.
The Broadmoor Pikes Peak International Hill Climb (PPIHC) race track in Colorado, USA has been selected by Ducati to prove its mettle. The 2019 edition of this prestigious Hill Climb race will start on 20th June'19. The prototype Streetfighter V4 is directly derived from the sporty Panigale V4. The bike has stripped off its fairing and other accessories not only to cut short the additional weight but also to retain its aerodynamics.
Speaking on the occasion,
Claudio Domenicali, CEO of Ducati
said
The Streetfighter V4 will be one of the stars of the Ducati World Premiere 2020, Streetfighter V4 is the Panigale for road riding; so there was no better stage than the Broadmoor Pikes Peak International Hill Climb for what will be the highest performance Streetfighter ever put into production.
By:
Farhan Kashif