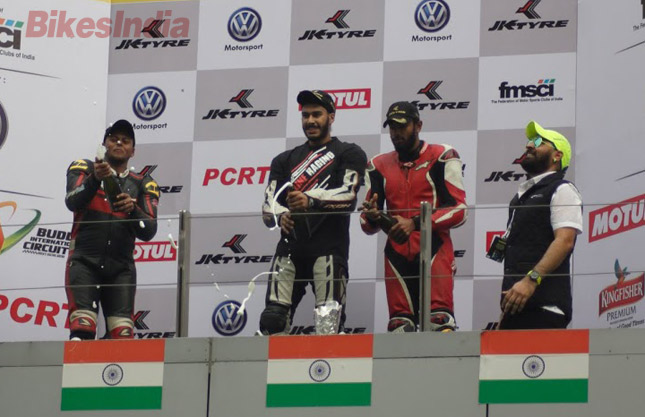 The inaugural edition of JK Super Bike Cup Championship finished in grand style at the Buddh International Circuit (BIC). At the final day of ongoing 18th JK Tyre Racing Championship, the first ever JK Super Bike Cup concluded in a spectacular manner. Participants from various training schools across the country and the pro riders had taken part in the phenomenal racing event at BIC.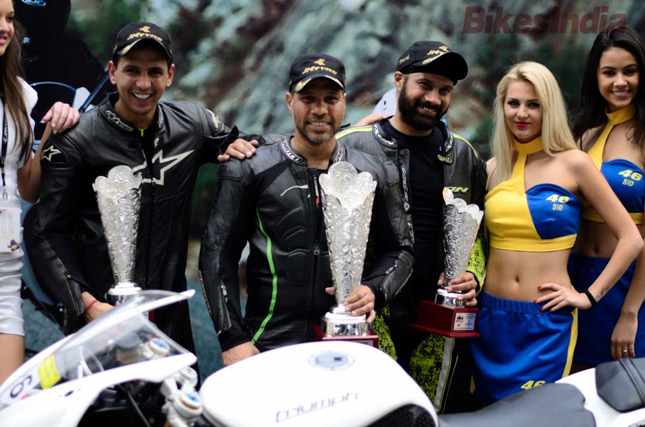 The final round of JK Super Bike Cup where there were two overall categories- 600cc class and 1000cc, the riders from Delhi dominated all the way competing with some very talented riders from different parts of the country. In 600cc class, Juzar Motiwala outsmarted Vijay Singh from Rajasthan by 1.552 seconds. Gurvinder Singh Mantharu emerged third, however the Championship trophy went to Vijay Singh.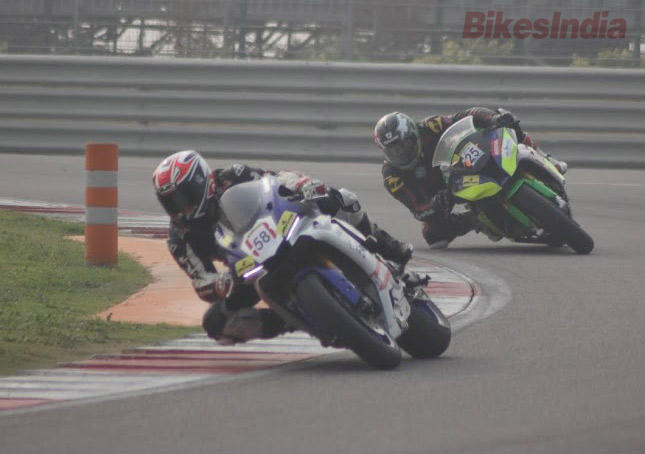 The 1000cc superbike class remains the most exciting of all, where we got to see some very exciting contest of skill between the top of the league table's Simranjeet Singh and Bhupinder Singh from New Delhi. Simranjeet won the race with a staggering 2.755 seconds gap over Deepak Ravi Kumar and he also emerged the overall category champion. Simranjeet also stole a march over Bhupinder Singh by not only winning the race but also the overall championship title. Sandesh Prasanna scored third in the race battling against his injuries, and he was even seen limping after the laps were over.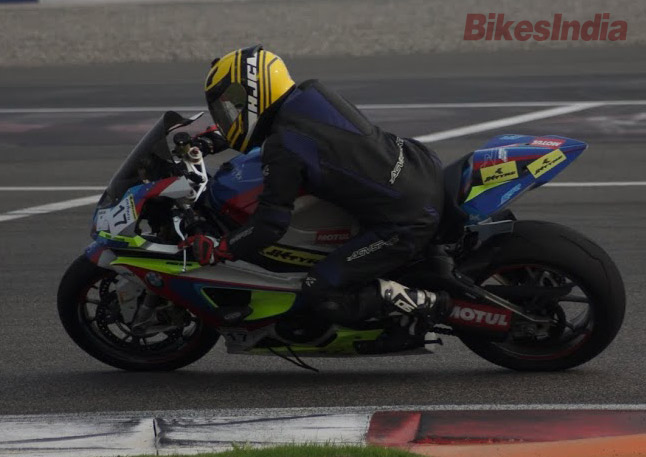 Overall, a very exciting and spectacular show of the young brigade of our country showcasing their talent on the only F1 track present in the country- BIC. The jam packed stadia with the racing sport enthusiasts coming from all over the country to witness the initiative taken by JK Tyres are something worth acknowledged. It is really very pleasing to watch the racers from across the nation showcasing their talent which is by all means at par with the international standards.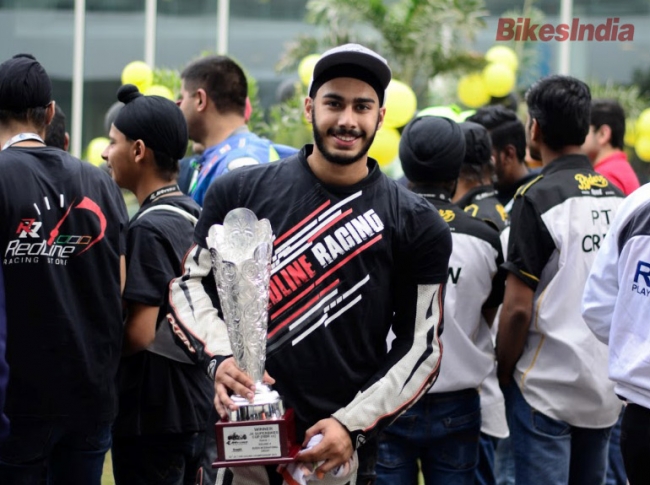 BikesIndia wishes all the best to the young budding talents of the country and congratulate to the committed organizers like JK Tyres who are contributing their precious efforts towards the growth of the racing sport in India.
By:
Raman Singh Gandhi