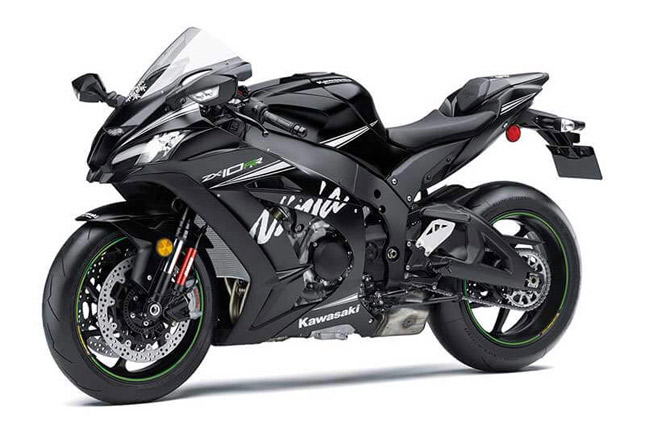 Kawasaki has upped the ante in the superbike class last year with the 2016 ZX-10R which has been ominously quick around all the racetracks currently in the WSBK calendar. It pushes the performance envelope further by introducing a new race-ready ZX-10RR Homologation special.
Available in the much loved Winter test Matte black livery, the RR has a new bidirectional quickshifter, an upgrade from the conventional upshift only unit found on the ZX-10R. The wheels are now Marchesini's forged aluminium wheels which sit on Pirelli Supercorsa's. That's all on the outside.
The engine gets a massive revamp, as the cylinder head is now optimized to incorporate race-ready high- lift camshafts and has DLC (Diamond-like carbon) coated tappets to reduce overall friction and losses in the head. The crankcases are now designed to withstand Race-tunes while offering the reliability of a streetbike. The electronics suite also has Kawasaki's intelligent engine braking system coupled with the usual gizmos (Race ABS, slide and traction control, Launch control and so on) and a 6- Axis IMU which coordinates all the electronic aids effectively. The chassis is the same as the conventional ZX-10R but now has an adjustable swingarm pivot , for greater flexibility while setting up the bike on the track.
The ZX-10RR is available only in a single seat option and only 500 units are up for grabs. This has been The closest one can ever get to a WSBK race bike at a fraction of the cost.
By:
Suraj