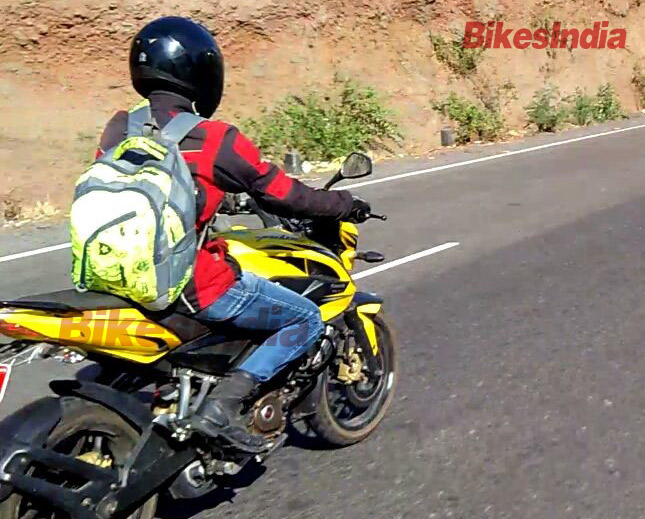 Once used to be the flagship product for Bajaj, the Pulsar 200 NS which the company has discontinued in India for reasons best known by them only is caught testing with ABS on. Bajaj is testing the famous Pulsar 200NS with ABS and our avid reader Akshay Kadam has spotted two bikes doing their test runs on NH4, Mumbai-Pune highway.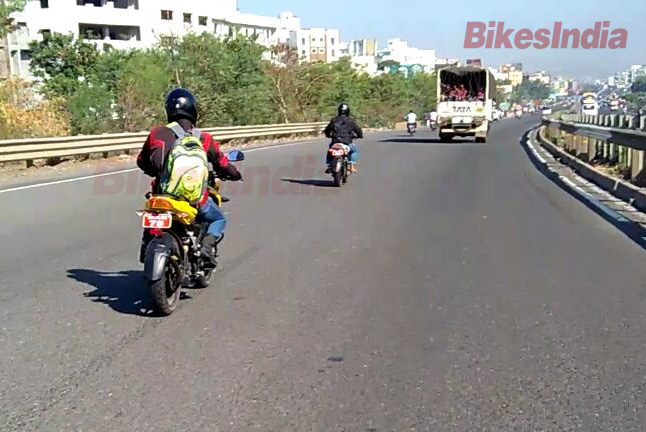 Akshay happens to see the bikes very closely and could find out two very important things- one the bikes are equipped with ABS as there is an ABS ring present on the front wheel, which can also be seen in the pictures. The other thing that he reported to us is the bikes were featured with "Petcocks" and hence apparently they were fueled by a carburetor and not by Fuel Injection (FI) System. Therefore we can rule out the chances of a fuel injected Pulsar 200 NS, at least for now.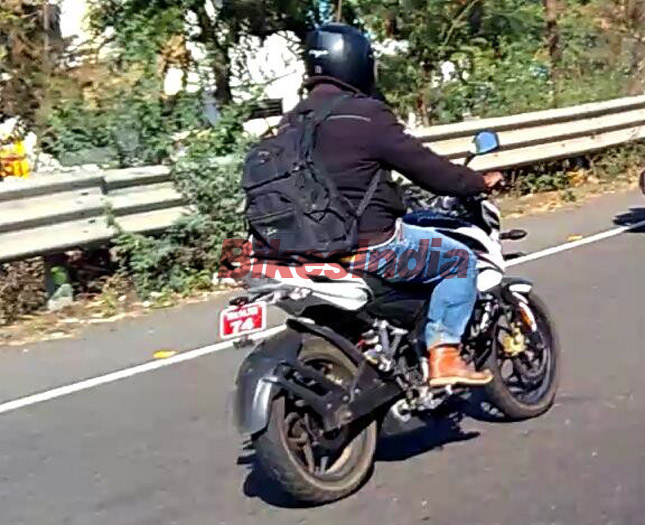 There were two Pulsar NS200 spotted, one in yellow color and the other in white and black. Both the bikes look identical and there were no distinctive features seen on them except the ABS ring that could distinguish them with the discontinued Pulsar 200NS.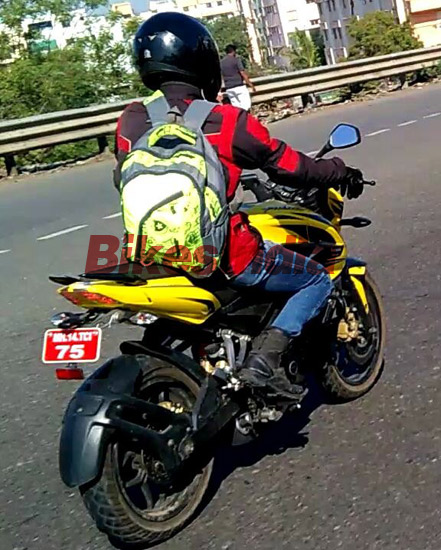 We could only believe that Bajaj is testing the updated Pulsar 200NS for domestic market and not for international only. The Pulsar 200NS even with its carbureted version is still in demand so much so that we get lots of queries on daily basis about the re-launching of the bike by its thousands of fans across the country. Let's hope for the best and consider this as a sign of re-launch of the updated Pulsar 200NS in India pretty soon.
By:
Farhan Kashif