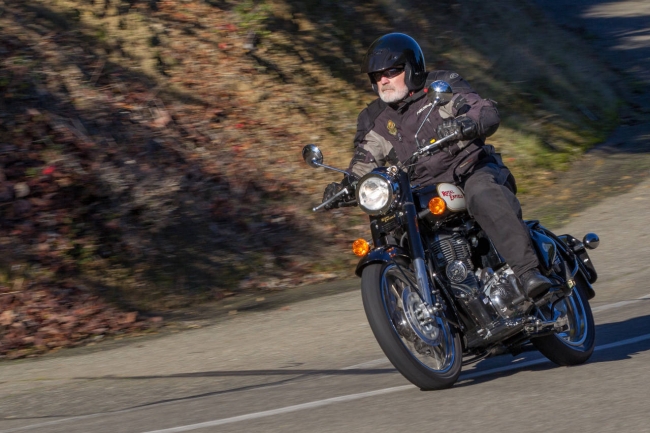 Royal Enfield has filed a trademark application for a brand "Royal Enfield Himalayan" in European Union's concerned office. The report suggests that the application is for a brand new model from Royal Enfield and the word- Himalayan, clearly indicates towards the adventure theme of the product.
Royal Enfield is already doing great with their offerings throughout the World, their "Continental GT" was the latest model added to their fleet. With the Continental GT the Royal Enfield now has three different engines to fit into their various models, as of now all the three engines are remained UCE (Unit Construction Engines) and are available in 350cc, 500cc and 535cc.
It was earlier rumored that RE is working on another engine that would be a 385cc UCE and now the News of RE filing a trademark application for a new model indicates that the company might going to bring a whole new bike in Adventure tourer segment with newly developed engine. As it is majority of the RE bikes are used for long journeys and people buying the Royal Enfield keeping a dream of going on adventure trips on their REs and discovering the unseen and unearthed terrains. The adventure tourer model would be an ideal product by RE and if the speculation becomes reality it would certainly be the best thing that could happen for Adventure loving bikers of our country and around.
Out of two available chassis used by Royal Enfield motorcycles the latest frame of Continental GT is more apt for the adventure tourer. As the new chassis of GT is more rigid and comes in dual downtube steel frame opposite to the chassis used in other RE models like "Classic 350 & 500" which is composed of single downtube.
The frame used in Continental GT paired with new 385cc engine and coupled with durable long travel front suspension would do justice with the adventure avatar of RE, After we get to know more details about this project, it would really be exciting to see what eventually comes out.
Stay tuned to BikesIndia as we would be following this story minutely and will update you with all the latest developments.
Source:
Motorcycle.com
By:
Farhan Kashif