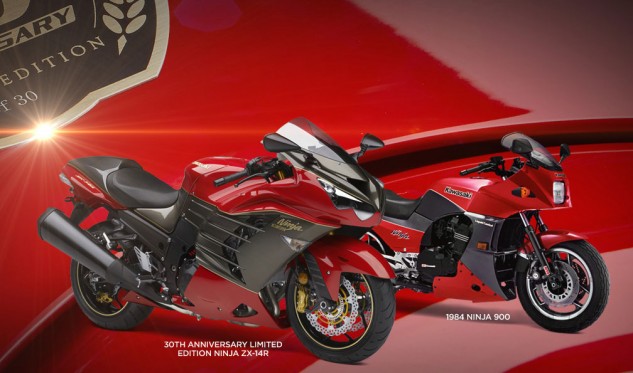 Kawasaki
has unveiled the limited edition
Ninja ZX-14R
to commemorate its 30th Anniversary of Ninja series. Kawasaki has featured the new Ninja ZX-14R in a special Firecracker Red and Metallic Gray stone color which is based on the colors of the original 1984 Ninja 900, which was the company's first fully-faired sportsbike. The bike looks stunning in Firecraker Red, perhaps this is the first time the Ninja looks better then it's patent Lime-Green color.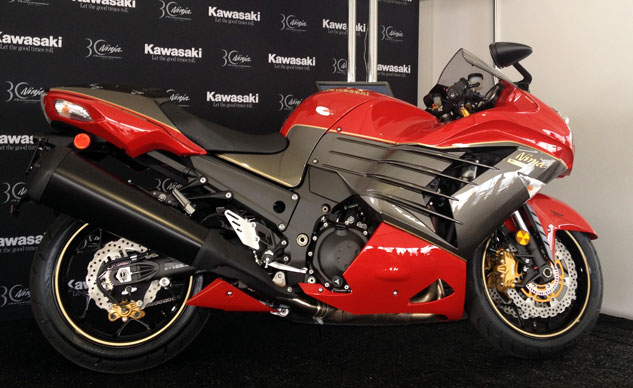 Kawasaki
will produce only 300 units of this limited edition model bike for American and Latin American markets, it is still not known whether this limited edition
Ninja ZX-14 R
will be made available for Indian Market or not.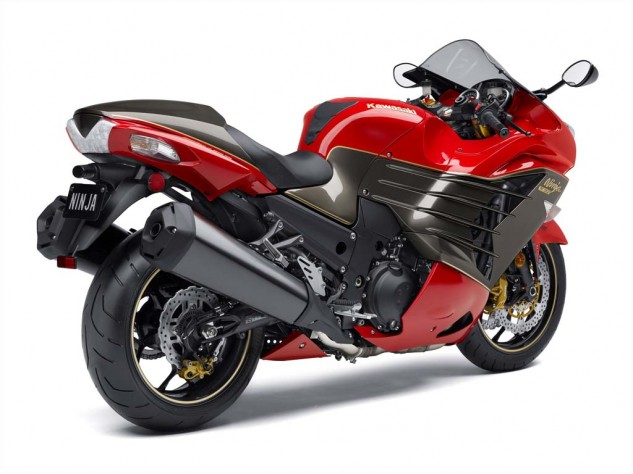 Kawasaki
said initially they were considering other colors for this limited edition bike but finally they decided to put the contemporary color in which the first full faired Ninja 900 was launched back in 1984. The bike did not receive any mechanical changes, it remained same with the mighty 1441cc liquid cooled inline-4 engine.
See Full Details Of Kawasaki Ninja ZX 14R