Jorge Lorenzo takes his fifth victory of the season at the #CzechGP, as he lead all the way from the lights to the flag. The starting grid ensured Jorge's victory will be tough, with Marc Marquez and Valentino Rossi being the other two front-runners.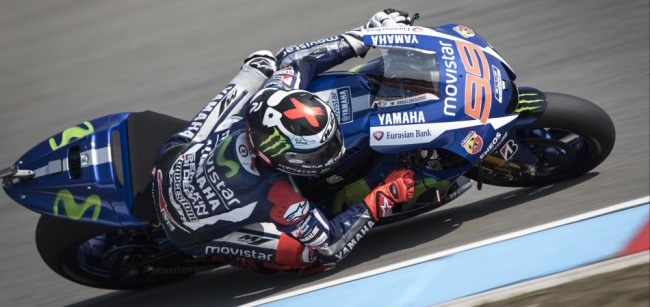 Marc Marquez finished second, behind Jorge. both the riders pulled away from the rest of the pack and the gap was already one second by the end of the first lap. Marquez lapped consistently in the low 1:56's, almost the same pace as Lorenzo, but couldn't manage to do so in the later stages. He finished 4.462 seconds behind the Race winner and championship leader.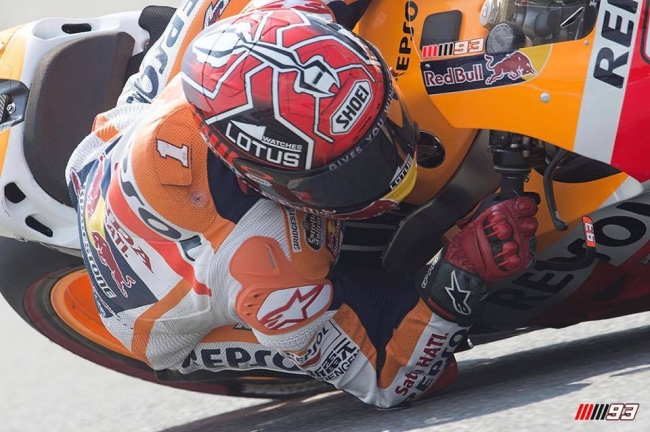 Valentino Rossi expected to increase his lead in the world championship, while his bad start and a wrong tire choice ruined any his chance of running alongside the leading duo. A bad start saw him reeling at fifth place by the first corner, behind the two Desmosedicis, and lost time in fending them off to clinch his 11th podium, 10.4 seconds behind Lorenzo and maintaining his 100% Podium record in the season.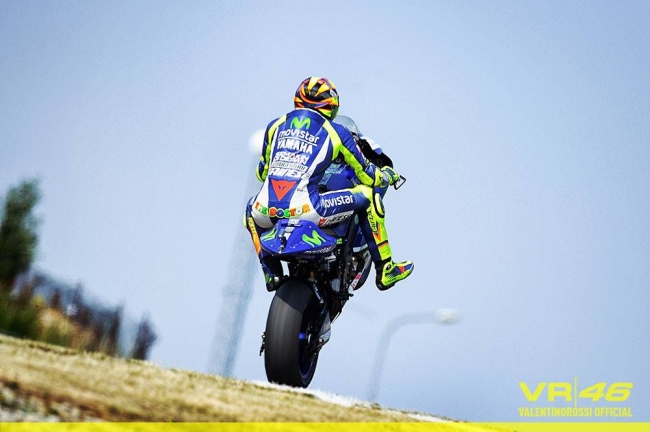 Andrea Iannone took fourth, with the intense battle with his team mate Andrea Dovizioso and Repsol Honda's Dani Pedrosa. The Italian managed to pull away from the duo, finishing fourth, ahead of Dovizioso.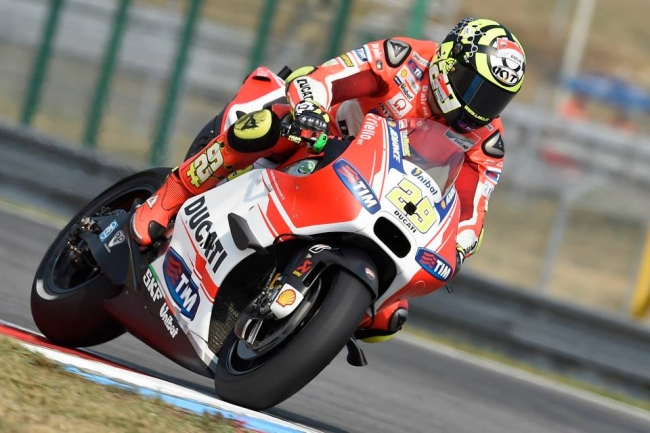 Tire choice played an important role, with Jorge Lorenzo opting for the medium option tire at both ends, Marquez ran a Medium front and a hard rear while Valentino Rossi chose to use Hard tires at both ends. His strategy backfired spectacularly, as the 36 year old couldn't match the pace and consistency of the front-runners. Jorge's fifth win of the season takes him level on points with Valentino Rossi, but takes the lead as he has more wins than Valentino (five vs. three).
The World championship is becoming more and more competitive, as Jorge surges into the lead, Marquez trying to close in his mammoth points deficit, and the Master who can defend his position in any situation possible- Valentino Rossi.
Tune in to bikesindia.org in two weeks time, as we will update you with the #BritishGP at Silverstone, Britain. Have a happy week ahead!
By:
Suraj