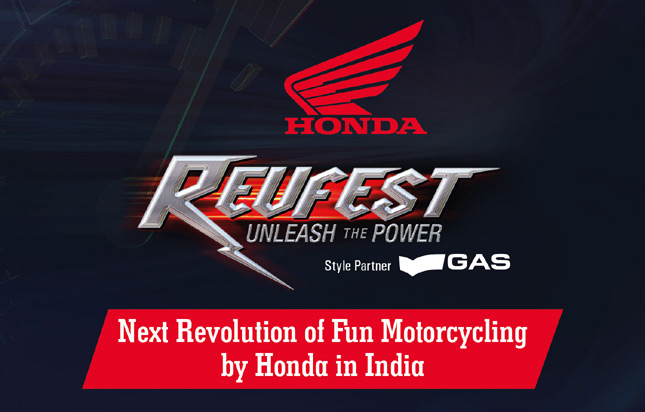 Honda Motorcycles & Scooters India (HMSI) is going to launch multiple motorcycles on coming 4th of August'15. In an official communication Honda has disclosed that they are going to organize a grand event on the aforementioned date, where they will not only launch the much awaited Honda CBR 650F but also many other motorcycles.
The specialty of the event known as "Revfest" is, the event will be held in 8 major cities simultaneously where there will be gala show organised by Honda. Many celebrities would also be present in different cities for entertaining the visitors by their performances. The entry will be strictly based on invitation and thousands of people across the different venues are expected to witness the show.
As per the itinerary provided to us, first there would be official unveiling of the motorbikes takes place in the morning where there would only Media personnel be allowed. The official launch of CBR 650F and other models will be taken place in Capital city and it is only later, the "Revfest" will be kicked on simultaneously at 8 different cities from afternoon onward.
Team BikesIndia will be there at the venue where the launch would take place on 4th of August in the morning. Stay tuned as we will bring you Live and exclusive coverage of the launch event.
By:
Farhan Kashif