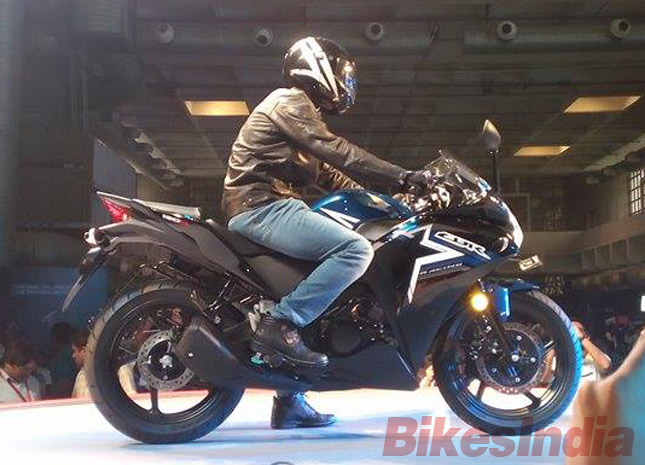 In a rather disappointing manner Honda Motorcycles & Scooters India (HMSI) has showcased the updated 2015 models of existing CBR 250R and CBR 150R. At the event called as Revfest by Honda today at capital city unveiled the refreshed CBR250R and CBR150R and not the all new models with power tweak and face lift as they have already done in countries like Indonesia.
The updated 2015 models of both CBR 250R and 150R received only cosmetic changes and there is absolutely no alteration at the underpinnings of the bikes. The performance figures of both the bikes remain same as CBR 250R's 249.6cc single cylinder engine is continued with producing 26.5 Ps of Power at 8500 Rpm while the CBR 150R is churning out same 18.5 Ps of Power at 10500 Rpm.
Both CBR 250R and CBR 150R will now be available in two extra shades, there will also be new graphics on the bikes and the sticker job of a big star continuing to the fuel tank looks particularly good in blue color. Stay tuned for more pics and pricing details.
By:
Farhan Kashif