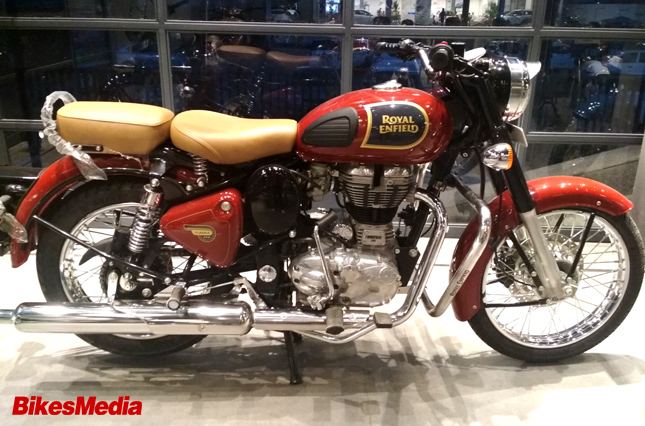 Royal Enfield Classic 350 is a big bike, it weighs around 187 kg (kerb) and this is literally the first spec which comes up on the screen when you search for the Specifications of Classic 350. We know how the bike runs, how it vibrates so we are not here to talk about that. Instead, we are going to talk about the usability of this bike as an everyday commuter motorcycle.
Classic 350 as the name suggests has a 346 cc engine yet it still can give you fuel efficiency of 40 km/l. Comparing different engines in its class we can see that the 375 cc engine on the Duke 390 return 25-30 km/l and 375 ccs triple spark on Dominar 400 returns around 28-35 km/l. Both of them are awesome performers but lose to Classic 350 in terms of fuel average or mileage. So let's take a look behind the engine of the Classic 350 to understand how it can deliver higher average figure.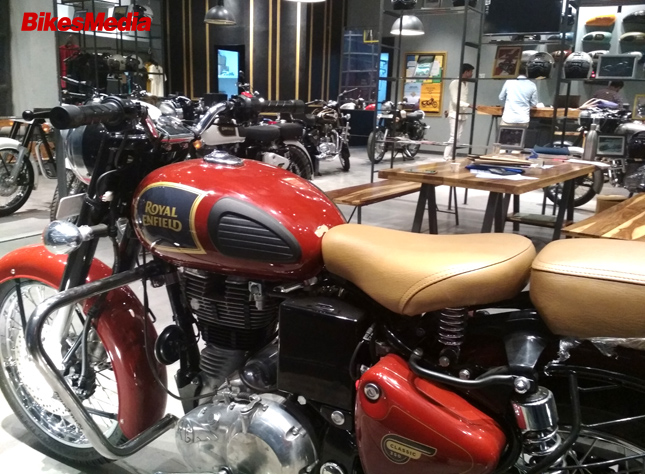 Whenever we talk about mileage we need to keep in mind the thermal efficiency or energy efficiency, which is determined by the amount of work done by it to the amount of energy supplied to it. The factor which favours a high thermal efficiency is high compression ratio, air supplied, stroke to bore ratio etc. So let's search for it inside the engine of Classic 350.
The 346 cc engine is 4 stroke 2 valve air cooled engine which produces 19.8 BHP of power @5250 RPM and 28 NM of torque @4000 RPM. The configuration of the engine is an undersquare or long stroke one which means that the stroke is longer than the bore. The stroke (90mm) to bore (70 mm) ratio is greater than 1. So due to higher peak piston acceleration, at any given engine speed the long stroke will increase engine friction and stress on the crankshaft. The engine also has a small surface area thus less contact will take place between the combustion gases and the cylinder head, which leads to increased transfer of energy to the crankshaft and higher thermal efficiency.
There is also another phenomenon which is known as Cylinder Scavenging. In this process, the exhaust gas is replaced by fresh air. Although it is a 2-stroke phenomenon it can also be used in explaining the Long stroke engine's thermal efficiency. As the stroke becomes long the distance traveled by the air from the inlet port to exhaust port increases thus the loss of fresh air decreases.
To summarize, the engine of the Classic 350 is a low revving high-torque punchy engine which vibrates due to its long stroke nature and the absence of balance shaft but delivers a high mileage in the process.
If you have worked on the LS 350 cc engine before let us know what points we left in the process and for everything related to Motorcycles Stay tuned to BikesMedia.
By:
Yetnesh Dubey