"Bike is a man's thing", "A man rides real machines", "This is a man's job." We all have been hearing something like this at all our lives. However, the change is inevitable and the time is changing now. I see more female bikers on the streets than I used when I was a kid. This did not just happen in a day. It took some time. But why, when and where it all started?
Since ancient times women are told what to do by so called 'Man of the house'. Our orthodox culture said they are supposed to only cook and clean. But it was certainly not fair. But bikes has to do with bikes? Nothing, Everything! Biking is freedom as they say. I too agree. I won't get into what freedom is. To know my definition of freedom you can read my article The Freedom and The Truth. When women got hold of two wheels they achieved something great-
Freedom
. The Freedom to go where they want to, being independent and not relying on men of the house. To really achieve freedom, just a small step is enough to ignite a huge fire. And Bikes did that.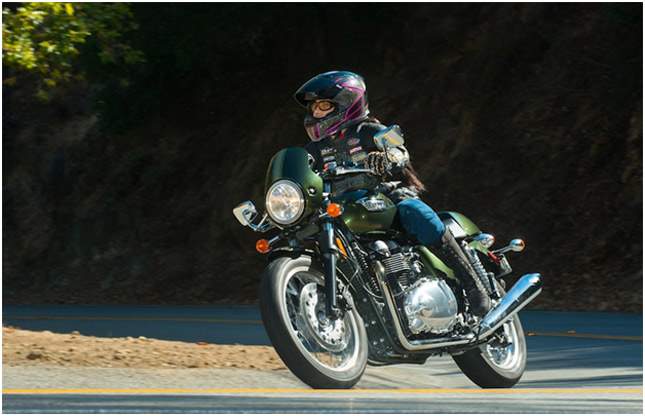 Gender equality awareness (or else just a topic to discuss in GD's and then forget when you come home for most of the people) is booming right now, but it had already started unknowingly when women decided to hold that handlebar and sit on that saddle. Few people can argue that biking has nothing to do with gender equality. With practice anyone can ride bikes. Then what's so big in this? It was not just acquiring a skill, but doing what it takes to ride when it was called taboo in our country, where women did not come out of their houses. When they were pressurized by the society. Women started riding and it created a chain reaction. It encouraged more women to take up biking.
Enough about what happened in the past, let's talk about the present. There are millions of female bikers now. Riding their bikes every day to daily commutes, or weekend getaways or even extreme biking. But it isn't safe every time (like bad roads, landslides, idiots on the streets etc. just to be clear) to ride alone and that's where the riding group comes in. Not only there are riding groups consist of female bikers but also some 'Women Only' riding clubs like 'The Bikerni' and other women riding clubs which I might not know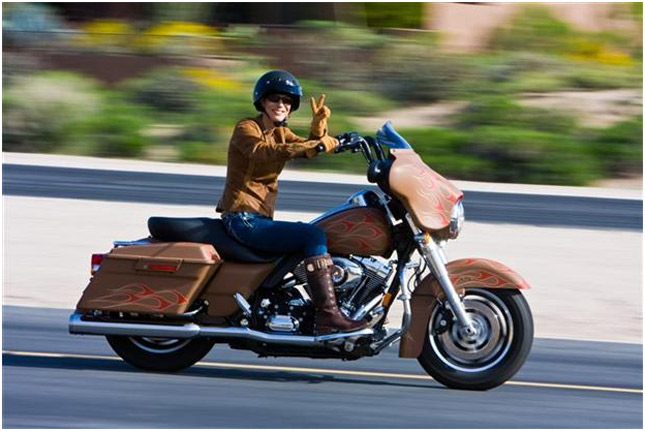 What good these clubs have done? They created a platform where women are encouraged to ride other than mopeds. Women are encouraged to go long distances by themselves, see places.. I have seen these clubs contributing to the society. Helping not only humans but the other living things, and the environment. This all created something good where some of them were arguably as good as men bikers if not better. BUT, now this is a big one. Everything has two sides. The other side is somewhat disturbing though.
First of all, I don't like the word
'Female Biker'
. When I asked my elder sister (who is a biker) about the word. She strongly disagreed. She said "There isn't such thing as a Female biker, only Bikernis. There is no need to distinguish male and female bikers from each other. A biker is a biker first and then the gender comes. It is simply not acceptable to be called anything other than a biker".
We talk about gender equality. Then no 'Female Biker' should be treated differently from other gender. I admit that women brought a lot of glam in the biking world. Majorly helping this community but few of them, asking for a different treatment just because of their gender is just not fair. Gender discrimination should not be accepted by men or women. Neither the politics nor the decisions driven by greed and personal benefit.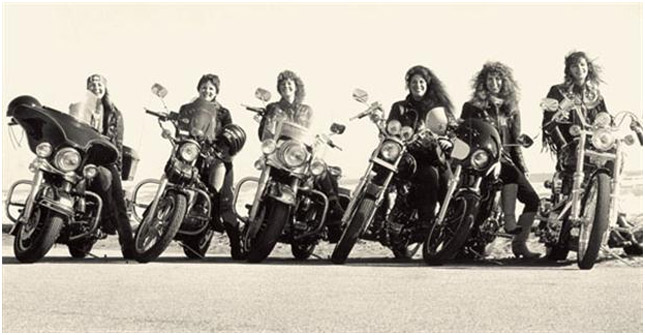 If you ask me, I just love the concept of women who ride. I can have conversation with them for hours, and when the girl knows nothing about bikes or cars (yes, cars too are awesome), five to six minutes is the highest I could do. That's the truth. If someone ask me my personal opinion, I would be about 99% positive around this idea of bikes and feminism.(1% for the not so good stuff that might come with it).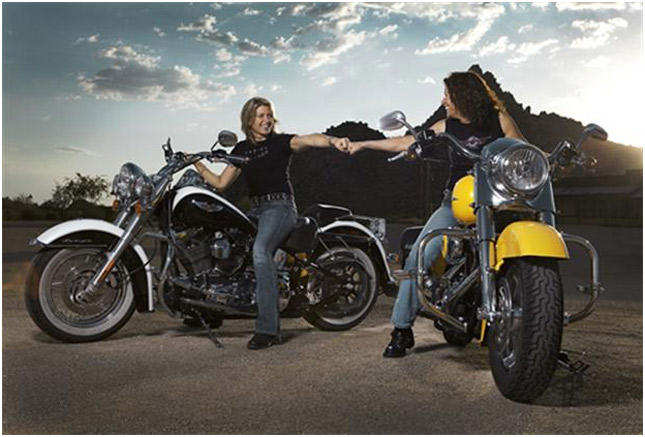 Bikes empowering women to touch the sky. To step out the comfort zone. We should not forget. "With great power, comes Great responsibility". And it is up to the women of today now. To take our society and the nation forward with their two wheels. I am positive about all this. And with a sane mind and good attitude, this certainly can bring change in the world we live in.
By:
Rituraj Sambherao