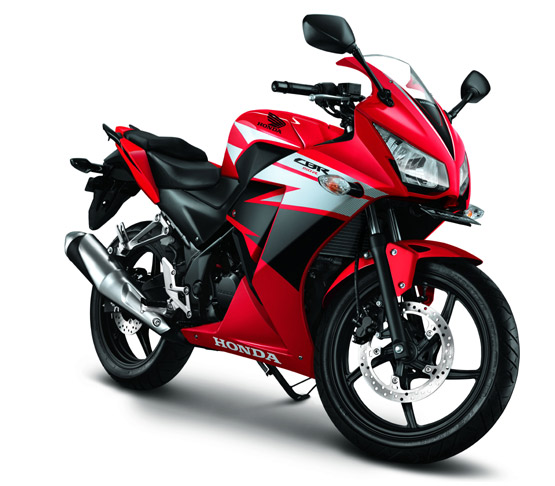 Honda
has launched the updated 2015 CBR 150R in Indonesia, the bike has the design inspired by its bigger sibling CBR 300R which again got its design element from the flagship Fireblade. Honda has neither launched the updated
CBR 250R
nor the new Twin cylinder CBR500R in India, however India is eagerly waiting for CBR300R. The Honda
CBR 150R
is not doing any thing great for Honda in our country, there are more than single reason involved in the poor performance of the bike including its styling and the pricing. Performance wise
CBR 150R
is never lagging behind its competition.
Honda
is going to bring this updated 2015 CBR 150R to our shores not only to rescue the existing model of
CBR 150R
but also to boost the sales. As they have addressed both the shortcomings while updating the model, they have changed the design and made the bike more stylish with now dual Headlamps and new Exhaust muffler, over all the bike now looks like a part of new CBR 300R brigade. As far as pricing is concerned it is expected that Honda will drop the price of this new updated CBR 150R from the current offering to cater the direct competition facing from
Yamaha YZF R15 V 2.0
.
The new 2015 CBR 150R has received some serious updations, it is not only the aesthetics addressed by the Honda but they have done some major job on the chassis of the bike and the Engine as well.
Honda
has altered the Perimeter chassis used in the current
CBR 150R
with Truss Frame and used the Pro linked rear mono shock absorber in place of Swing arm Monoshock, both the changes have now taken from the bigger sibling the
CBR 250R
. By introducing these alterations in the chassis Honda has ensured the better handling and riding dynamics of the bike.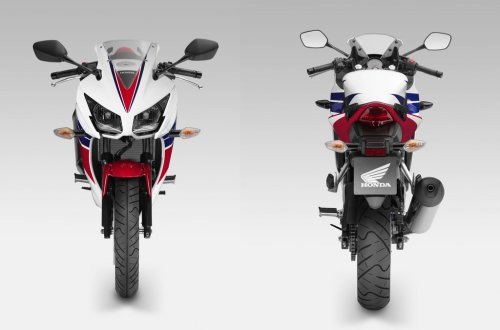 The other major change
Honda
has brought in the new CBR 150R is in the Engine and the Transmission setup, although the bike shares same 149.4cc power terrain with 4-valve setup but this time with new Engine Head and tweaked ECU to increase the torque figure marginally, however the bike performs well due to extra torque but somehow there is a marginal drop in the power output of 0.7 Ps. Honda has also reduced the rear chain sprocket size by a great margin (older version has 46T and new version has 43T) and hence ensured the increased Top Speed.
Honda
is going to launch the new 2015 CBR 150R next year in India and the pricing is expected to be very lucrative.
By:
Farhan Kashif