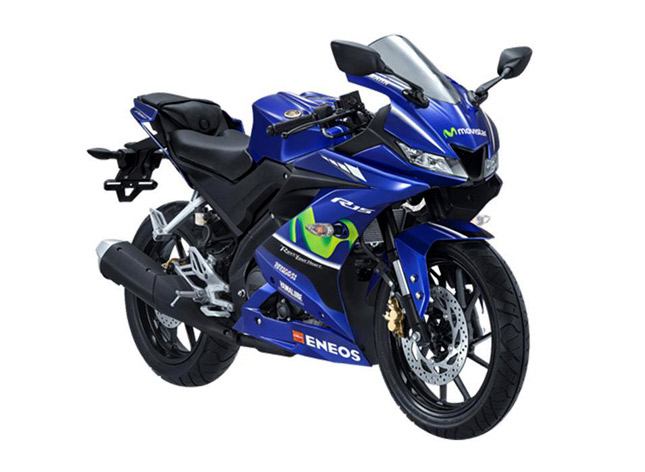 The Entry Level sportbike from Yamaha is finally getting its share of success in India. The Yamaha R15 Version 3.0 has proven to be a gold mine for the company. It was launched in February 2018 at the Auto Expo with a price tag of Rs. 1.23 lakh. The motorcycle struggled initially due to quality issues and criticism from Yamaha fans, accusing the company of downgrading the bike. After several months, it seems that Yamaha has sorted out most of their problems.
The main factor responsible for the success of Yamaha R15 V3 is its design. The bike looks stunning from every angle. Compared to its competitors the bike has a very modern design. It is based on the R-series DNA as a result, it resembles bigger motorcycles in the series like the R6 and the R1.
The second important factor for its popularity is the mechanical upgrade. The bike runs better than before, thanks to a bigger air-filter, Variable Valve Actuation (VVA) and revised throttle maps. The upgraded power is easily noticeable as the bike can cross the speed of 140 km/h. The low down torque is also improved due to VVA which uses different cam profile at different engine speed.
The bike produces 19 HP and 15 Nm of torque. The figures might seem underwhelming but the bike's on-road performance is comparable to several 200cc motorcycles in the segment. It is another reason why people choose to buy Yamaha R15 V3 instead of Pulsar RS 200.
The total number of Yamaha R15 V3 sold this month crossed 13,000, which is a record for the company. None of their previous models was able to bring in this level of sales. As a result, the company will be paying special attention to it in the future. It could also mean that the R15 could get the ABS sooner than FZ-25.
Yamaha R15 V3 has a price tag of Rs. 1.27 lakh ex-showroom while the limited edition Moto GP version comes off the showroom floor at Rs. 1.30 lakh.
By:
Yetnesh Dubey