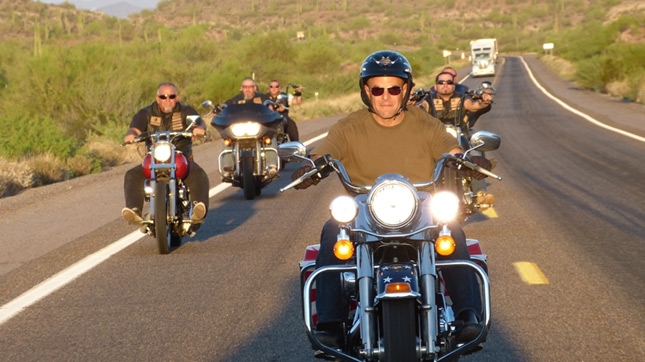 Summer time is fun time, especially for bikers. It is the time when all the college students finally get free from the exam humdrum and it is time to swing your leg over your babe and ride away into the golden sunshine. But as exciting as it sounds, riding during the summer is really not as much of a honeymoon as it seems to be. In fact it is much easier to ride in the winters than in the summer. Summers are really taxing, both on you as well as your bike. Plus bikers don't have the luxury of a car with the air-conditioning and what not. But then that raw feeling is exactly what separates us from the bunch of boys, isn't it?
So, for our fellow riders who are planning long-distance rides in the daunting heat and never ending sunshine, here is a list of the preparations you should do before planning a long distance ride in the summer.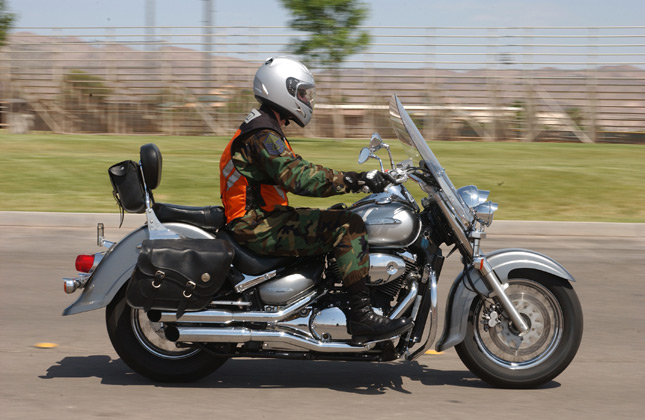 1. ATGATT:
It means "All The Gear, All The Time". Just because it is summer and you do not want to perspire under the thick jacket and body armor does not mean it is the way to go. Safety is always of the utmost importance and hence one has to always be geared up. So do not even think of dropping any of your protective gear to beat the heat. After all shedding a little sweat only makes you brave.
2. Keep A Hydration Pack Handy:
Heat means your body will be losing out on body fluids faster than ever. So always make sure you have your water handy. A good plan would be to invest in a proper hydration pack to keep your fluid intake up to optimum levels on the go. That way you would not have to make frequent stops to get hydrated. Unless you have one of those back killing machines, then the hydration break might do you some good. Maybe stretch your back out a bit.
Simple water generally does not help all the time. Most of the times the body loses out on quite some amount of salt and that can make you feel pretty drained down after a hard day of riding. Though you would not feel it while riding, but then again suddenly you might end up feeling all weak and that is not good while on the road. Hence a quick shot of those salts in water can help replenish your body's vitals back in no time.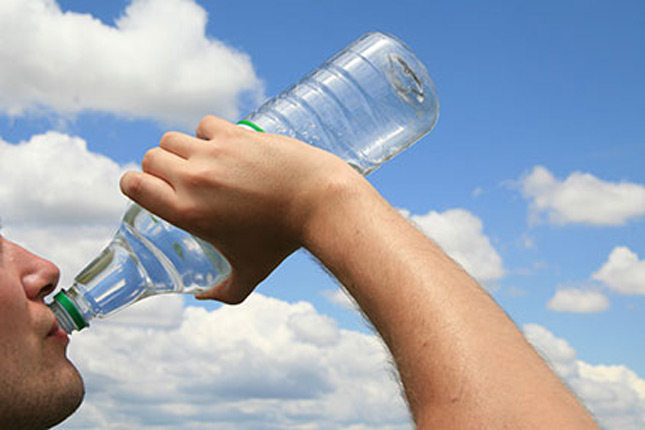 3. Plan Sensibly:
Just because it is summer and you have a couple of hours of extra sunlight, does not mean you can ride for those extra hours. Keep in mind that a body can only tolerate so much. Hence do not try to test your stamina here; there are other places to do that. Plan your travel accordingly such that you would not have to ride for over 600 kms in a day on a maximum limit, less than 600 is really the way to go. That way you get to ride a considerable amount of distance through the day and also get loads of time for relaxation.
4. Always Carry Tool Kit & Spare Parts:
Never forget to carry the tool kit along some of the important spare parts like spark plugs and fuses. The tool kit must contain all vital tools including sparkplug wrench, wrenches of all sizes and tyre puncture repair kit. However, the tubeless tyres are now common site, which is comparatively easier to repair but even tubed tyres can also be dealt with prudence. If you are riding with tubed tyres never forget to carry spare tube which you can change yourself in case of emergency.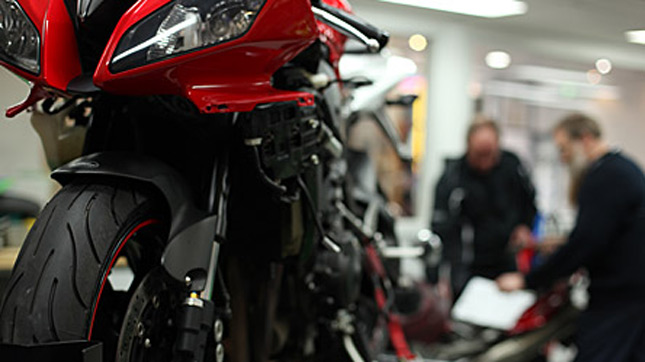 5. Get Your Bike Properly Checked Out And Serviced:
You do not want your bike to break down in the middle of nowhere leaving you to face the heat all by yourself. Make sure all the nuts and bolts are fastened and most importantly your bike chain is properly cleaned and lubricated. You do not want to be stuck with a broken chain now, is it?
6. Make Sure You Plan Proper Breaks For Your Bike:
Summers are trying times for your bikes as well. Luckily most of the modern day bikes come with Oil or Liquid Cooling technologies so that is something to relax about. But if you are planning to go touring on an Air Cooled bike, make sure you give your bike enough breaks to let the engine cool down. Else there could be chances of a blowout due to excess stress.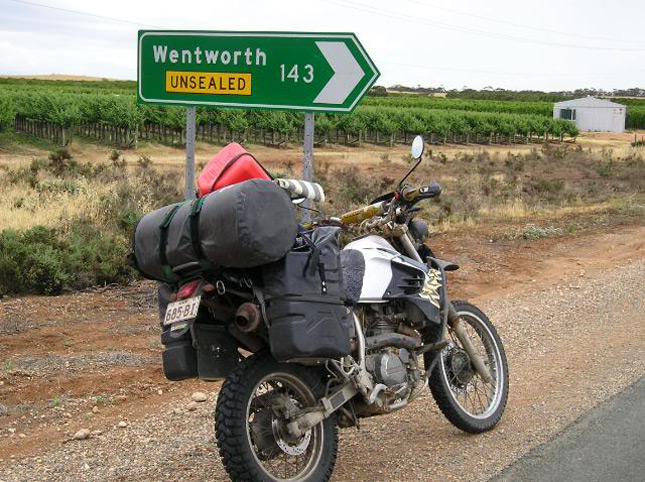 7. Never Fill Fuel To The Brim:
Going on long hauls means tanking up as much as possible to avoid incessant fuel breaks in between. But in the summers this is not really a good idea. Due to the heat the petrol tends to expand in the tank and thus there are chances that the bike could catch fire. This could be fatal for the rider as well as many others around him/her. There have also been such incidences which were reported. So better to take some extra fuel stops rather than tanking up. One trick here would be to carry an extra fuel container to carry some spare fuel if you find yourself stranded away from a filling station.
8. Carry Spare Engine Oil:
If you are planning a really long trip and have not changed your engine oil at the very beginning of the trip, then carrying a spare container of oil is a good idea. This way you can change the oil of your bike in case the need arrive. Also if you happen to face any oil leakages, then the spare oil will come to your rescue for a top up after fixing the issue. In the summers, the engine oil comes under a lot more stress from the heat. Hence there are chances of it to not go on for as long as it usually might.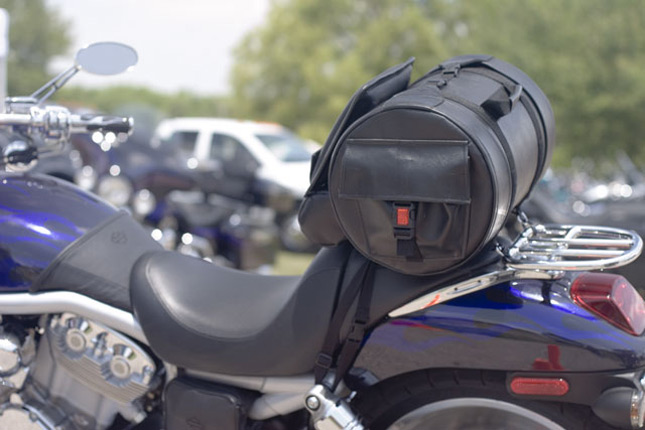 9. Invest In Good Luggage Accessories:
It is true that touring accessories for your bike costs quite a lot, but it is better if you have them. Keeping your belongings under wraps can make sure they are protected from the sun and heat. This hold true in case you are carrying any fragile electronics or else your medication. Plus it is better to ride without any more stress of a backpack on you so that you feel freer in terms of movement and also allows for improved air circulation for you.
10. Plan To Start As Early In The Morning As Possible:
Riding through the day in the summers can be a real test on the body. So to ease up that stress it is better to start up early in the morning. That way you can ride through the morning when there is hardly any traffic anywhere you can munch up miles with superb ease and also the heat is really pleasant allowing you to ride in a relaxed manner rather than sweat it out in the afternoon sun.
So here is our compilation list of the preparations you need to do before going on a road trip in the summers. After all road trips on a bike are not as simple as just get up on it and ride. It takes meticulous efforts of planning and readying everything. A biker is always exposed to everything the world has to throw at him/her and that is what makes a brave heart. So always keep the above mentioned points in mind and have a lovely ride ahead.
Do share your summer ride pics with us and also if you know of any other preparations required which we might have missed, do mention them in the comments section below. Wish you safe and happy miles.
By:
Pratik Patole