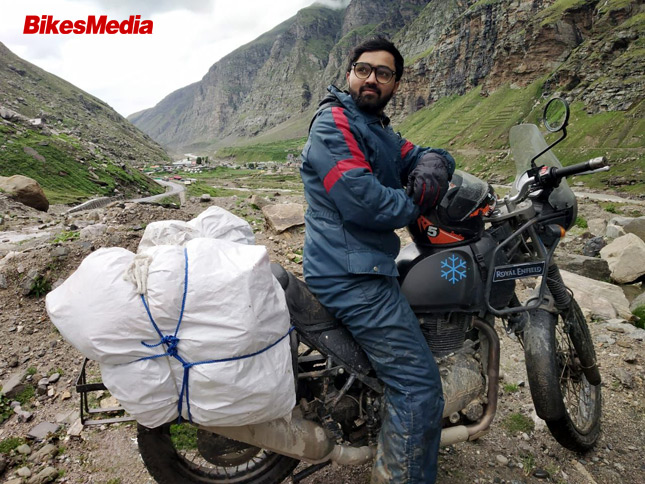 Owning a Royal Enfield is rarely associated with living an easy life because such a life is more dedicated to visiting your local mechanic for fixing it again and again. Life is so strange that we find the "easiest to live with motorcycle" in the same company only. Royal Enfield Himalayan was notorious for breaking down at the speed of 40 km/h, it is the truth and nobody can deny that. It has broken down in more ways we can even think of but all this can only be said about the old Himalayan, which came with a "carb" unit. The new Himalayan Fi is certainly not bulletproof because no bike is. It is what it exactly needs to be, a motorcycle which needs less maintenance than any other bike in its category.
The improvement in reliability has made our eyes intensified to the features on this bike which are unlike any. Today we are going to go through those features and tell you 5 ways in which a Royal Enfield Himalayan can make your life comfortable.
1: Long travel Suspension for a comfortable ride: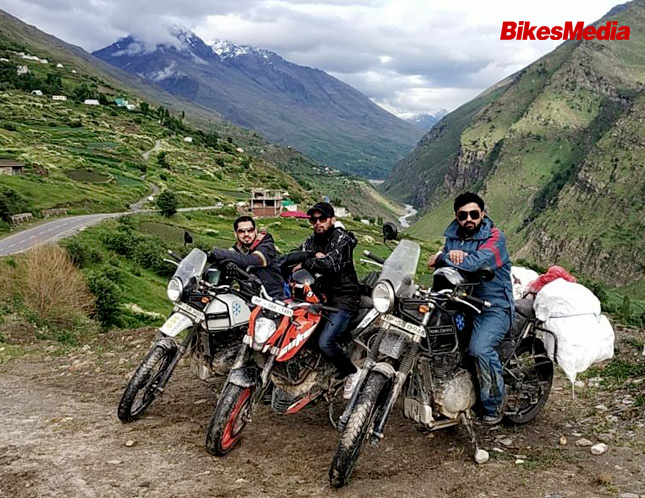 The fat and long suspension at the front and rear are a boon for Indian roads. People usually say that Himalayan is an "off-roader", meant to take people to Ladakh and many different places. The reality is that roads over there are much more smooth than in our town and cities. The long stroke suspensions both at the front and rear make the bike a joy to ride, be it on or off-road. It can cross over even the nastiest of speedbumps without any trouble. It doesn't matter where you live or what is the condition of your road, Himalayan is guaranteed to offer you a smooth and comfortable riding experience. The motorcycle even has special seats to further add to your pleasant riding experience.
2: Counterbalanced LS 411 cc Engine for fun and smooth riding:
Himalayan is unlike any other Royal Enfield, I have said the same thing in the above paragraph so to prove it, we are going to talk about its engine. The LS (long stroke) 411 cc engine on the Himalayan is an entirely new engine which is built from the ground up. It is counterbalanced to eliminate the vibrations but it still retains the low down torque, for which Royal Enfield motorcycles are famous for.
Let me give you an example, When you're riding a Classic 350, there is a very small rev-range in which you can experience the torque rush. In Himalayan, the same torque rush is delivered over a comparatively bigger rev-range. Meaning you can keep holding the throttle for a long time before the bike runs out of breath and starts to vibrate. This torque will make your highway riding just as fun as city slicking. The engine is also oil cooled which results in longer life of your oil and it translates to long service intervals (around 10,000 km).
3: Accessibility for everyday ease: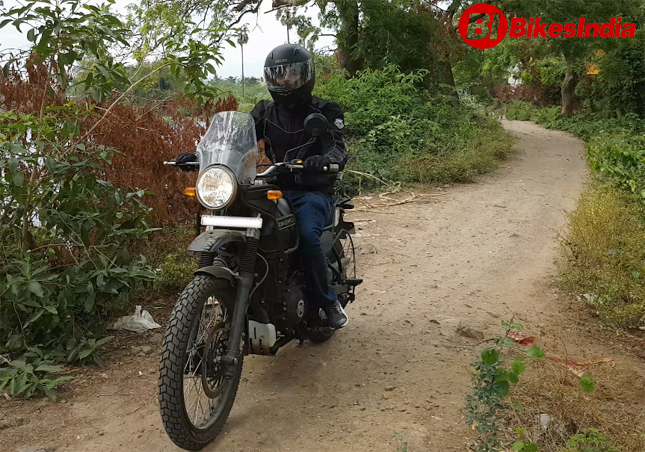 Himalayan trumps other more expensive adventure tourers in the fact that it is more accessible in terms of price and dimensions. The seat height of the Himalayan is just 800 mm; for comparison, the seat height of RE Classic 350 is 810 mm and of Kawasaki, Versys X300 is 815 mm. The side stand is also given a special climbing point so that riders of short height can easily find Himalayan comfortable to get on and off. Despite offering such a low seat height, the ground clearance still retains around 220 mm, which is way more for any type of road. Despite all the capabilities, the riding position is upright and relaxed.
4: A fully loaded instrument console for times when you want to get lost: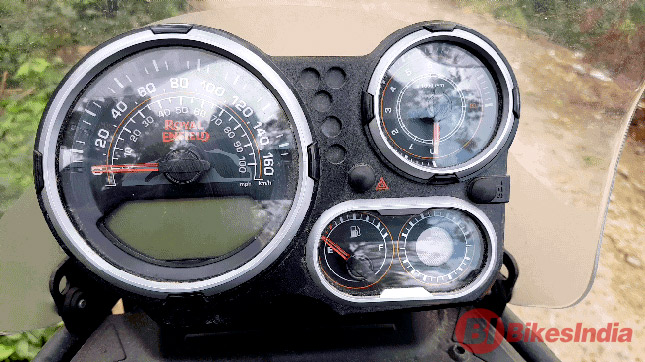 The instrument console of Himalayan consists of every information display which you might need, no matter where you're going. It includes a speedometer (Mph and Kmph), odometer, fuel gauge, trip meter, low battery indicator, low oil indicator, a clock, ambient temperature display, Rpm meter, a hazard light. Gear indicator and last but not the least, a compass. I don't think I need to say anything else.
5: Robust and minimal design for you and your bike's protection:
Every body panel of the motorcycle is designed to remain bolted in its place in case of a fall. The head-light is fixed to prevent damage during an accident and it's a widespread unit which illuminates the whole road instead of just one section of it. Body panels are covered in strong cages and panels. An upswept cylinder means you can reach your office even if the streets are flooded.
Despite all that protection, there isn't much in Himalayan to get damaged in the first place. Royal Enfield Himalayan is the kind of bike which transcends the brand that it represents, to offer us the most versatile package ever found on a motorcycle. It is cheap, robust, easy to maintain and to ride. Despite the kind of rider you are, you need to experience the might of Himalayan at least once.
Let us know what you think about the Himalayan in the comment box below and for everything related to Motorcycles, stay tuned to BikesMedia.
By:
Yetnesh Dubey