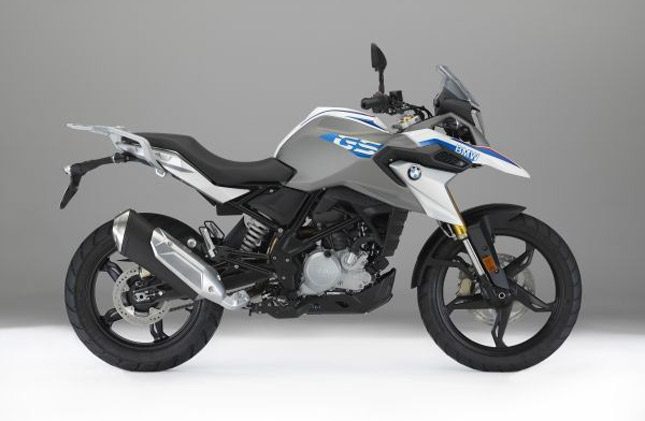 The recent revelations made at EICMA 2016 has literally woken people up from their boring daily routines. In fact, I won't be surprised if an old man on deathbed jumped out of excitement after knowing what's coming to India next year. What a lot of the riders here really want is a motorcycle that's got a popular badge on it, sturdy wheels, long travel suspension, large fuel tank capacity, ability to cruise peacefully at 100 kmph, sexy looks and some other cliche stuff. In short, they want a practical, good quality motorcycle that's able to tread through Indian roads without breaking the rider's spinal cord or the alloy wheel and most importantly, they'd want a motorcycle belonging to a brand that they could boast about to their friends!
The Royal Enfield Himalayan was one such motorcycle that people expected to be this way but it failed miserably when it came to churning out horses and of course, some aspects about reliability. Not that its owners could boast RE as a brand to their friends! Coming back to EICMA, one such reason why this show has had riders wetting their beds because it showcases a lot of such motorcycles, motorcycles that match up to a lot of the fantasies mentioned above. It's not just one manufacturer that's delivered a motorcycle between the 250- 400cc slot, almost all major forward looking brands have had something or the other to offer.
TVS- BMW has done an extremely sensible thing in the motorcycle market in India by introducing the baby GS, also known as BMW G310 GS. As per me, this is probably the most sensible thing a motorcycle manufacturer has done after KTM launched the Duke 390 in 2013. Speaking of the looks first, it looks like a typical baby GS, very similar to the BMW F 800 GS. If you look at it aesthetically, it looks ugly as hell.
They've tried their best in covering up the ugly looks through their typical GS paint scheme which has actually covered up a lot of the 'ugliness', that's probably because we've been programmed to seeing GS's being this way. But still, it looks like an ugly duckling wearing its daddy's shoes. Please excuse my analogy there, I've been watching a lot of cartoons recently :) Yes, an ugly duckling is what this motorcycle is! C'mon, they've also given it a beak and all!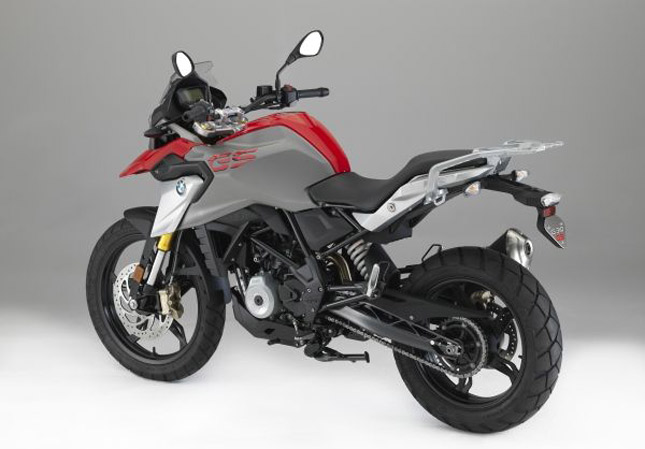 On BMW's press website, they claim the G310 GS to being a promise of perfect functioning, reliability and robustness. WOW, some heavy words used there eh. I hope this ugly duckling does turn out to be that way though, because the last time I bought an Indian manufactured motorcycle having a foreign manufacturer's badge on it, things didn't turn out to be that great initially in these terms until I asked a certain Stefan Pierer to look into it. Some features of the BMW G310 GS include:
* Typical BMW adventure package:
When they say it means adventure, they mean it has got an upright riding position, shorter wheel base, a 19 inch front wheel and extended spring travel. Sounds enough to me but lets wait until it hits the road to see how all that works in sync as a package. I still don't understand why BMW didn't include the fuel tank capacity into its package since this GS tank capacity is only 11 litres. It could take you as far as 300 kilometres on a full tank but still, the range should've been around 500 kilometers at least.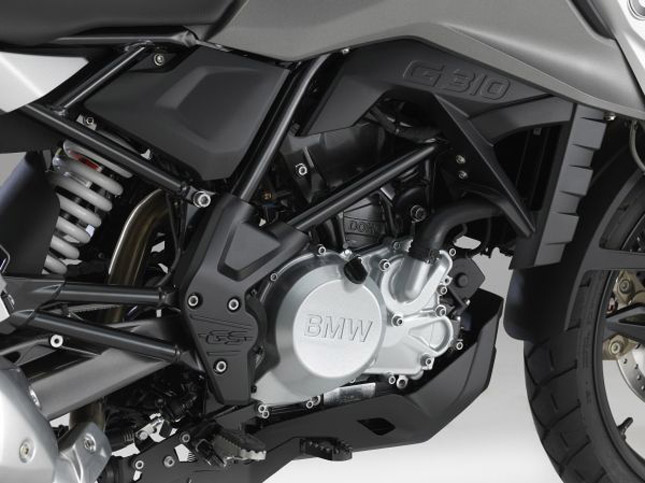 * 313cc Engine:
The engine on this isn't a 310cc, but a 313cc single cylinder dual overhead camshaft engine that makes 34 horsepower and 28 NM of torque. That's quiet impressive for 300, especially when its present contender in the Indian market hasn't even gone above 25 HP. BMW also claims to have made the motorcycle in a way that it doesn't require special fueling like a lot of the bigger cry babies which are adamant about having 97 RON and above, no matter where they went! This ugly duckling weighs at 170 kgs, which is again a satisfactory figure considering power to weight ratio.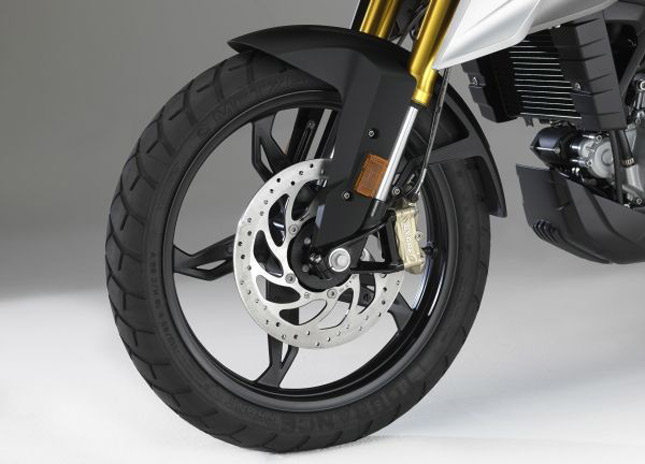 * Handling and brakes department:
Typically, this baby GS comes with upside down forks, a tubular steel frame with a bolt on rear section and aluminium swingarm. Speaking of brakes, it comes with a dual channel ABS system as standard. The system can also be disengaged which to me is an amazing feature in case you intend to switch off the ABS on rough terrains.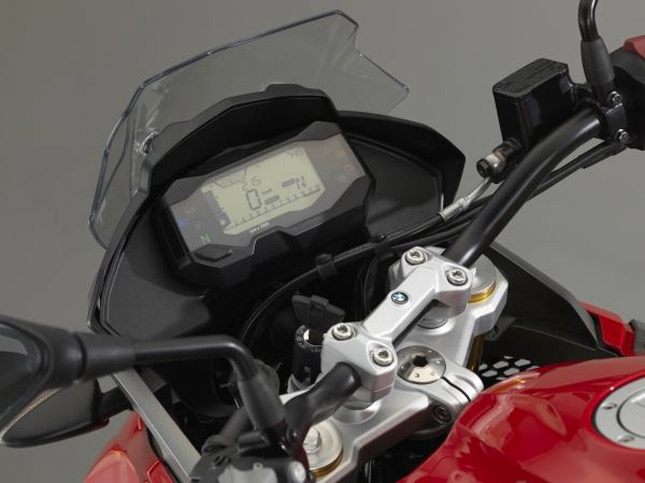 * Price:
The official price and launch dates of the BMW G310 GS have not been announced yet but considering the fact that this motorcycle is manufactured in Hosur, India, it should cost around 2.2 Lakhs INR. Since the competition seems to be picking up pace too, it should hopefully be launched in the first quarter of next year. The highly functional LCD instrument cluster, center stand option, foot pegs and rear brake brake levers that support dirt riding boots are little things BMW has considered to make this a perfect all round touring and adventure machine.
If launched at 2.2 Lakhs INR on road, this motorcycle will be an extremely tough competitor to not only present and upcoming adventure motorcycles but also to the existing street and cruiser motorcycles since a lot of the beginner and experienced riders have been found touring on them due to the absence of a potent adventure machine. Would this ugly duckling prove that it the best ugly ducklings of all the other erm, chicks? Only time will tell.
By:
Ssaajan Manoj Jogia