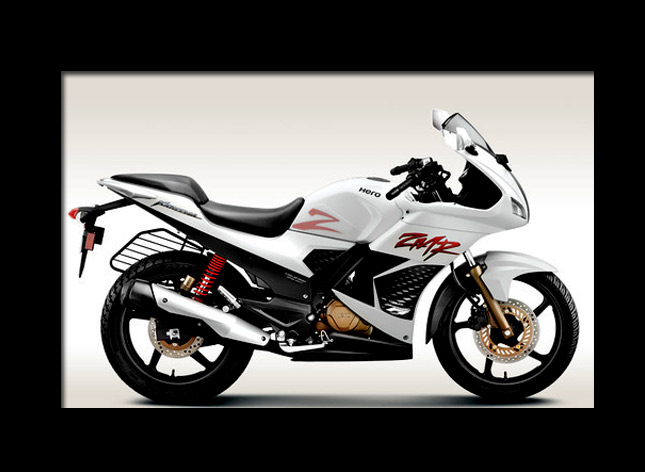 I just saw a guy taking the delivery of last 2017 Karizma ZMR from the nearby Hero dealership. Although the company had discontinued its production, there was one left in the showroom. I felt bad for him, not because he bought a dejected bike but he bought a soulless machine. Karizma ZMR has no reason behind its existence, Hero turned one of their beloved brands into a generic motorcycle. To me, Hero Karizma is just a powerful Splendor, because it serves no other purpose than taking you from point A to Point B. Let's talk about why once a beloved motorcycle is just a shadow of its former self.
Bad design: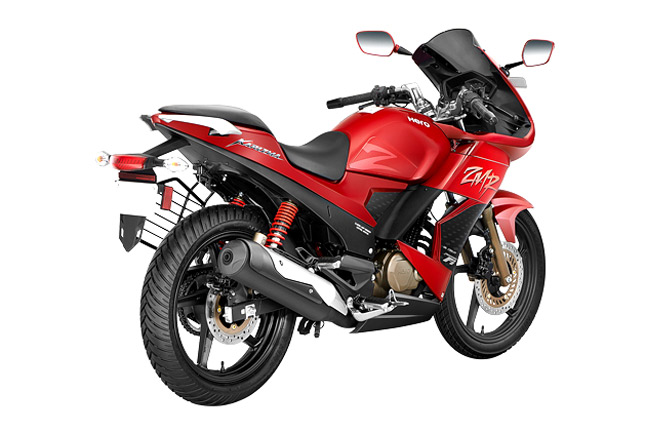 If you park your motorcycle and don't look at it before moving on, then you've bought the wrong bike. If I ever bought a Hero Karizma then I'd be left devoid of this wonderful experience. Every time I look at the Karizma ZMR, I feel that it's telling me to end it's miserable existence. The most recent design of the bike was a real eyesore. The front headlamp setup, not even in the slightest way resembled its ZMR gene. The headlamps on previous models were clear-cut in a diamond shape, but this one looked more like the unlovable face of Fazer 25. The cheap fit and finish are so hilariously bad that it's even visible while looking the bike on company's website. The paint scheme and the Vinyl are uninspired and look tacky, the empty space visible through the cowl just makes the whole thing worse.
The Diamond frame: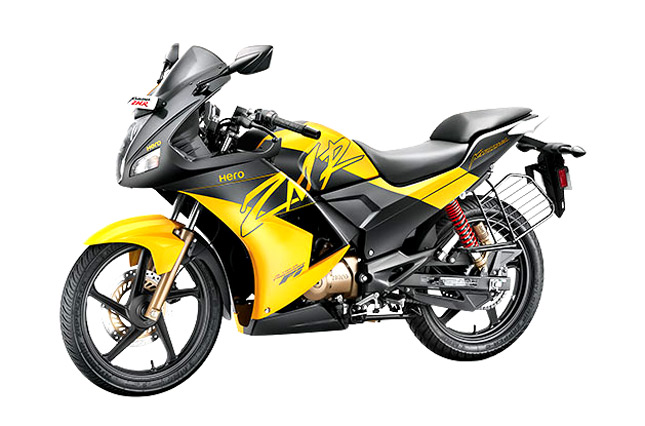 The Diamond frame is particularly popular in commuter bikes and is no surprise that Hero decided to use it in their flagship motorcycle. It is a good enough frame for low powered bikes but as the size and the weight of the engine increases, you need to provide additional tubular brackets to stiffen up the engine, which Hero didn't do with Karizma ZMR. The result is a bike which feels heavy in all the wrong places. Despite being a sports bike, it feels very rigid and there is no feedback from any part of the bike. It dips into corners easily but doesn't like to come out of them.
Distorted numbers: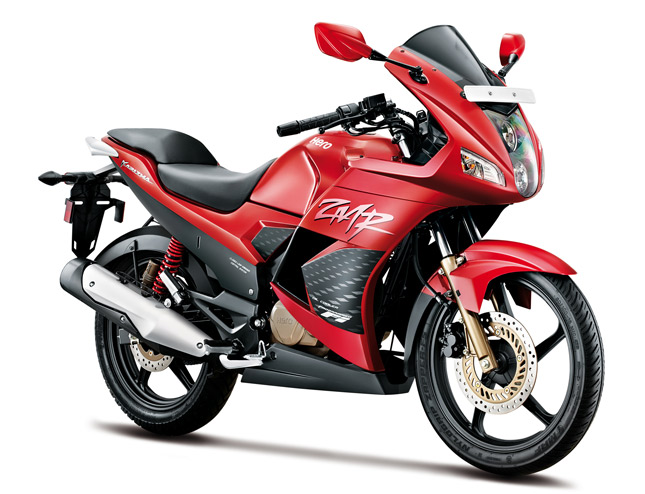 The bike has a ground clearance of just 145 mm but an unusually high seat height of 810 mm. The non-conventional numbers make you feel that you're sitting high up but a lot of time, you end up scraping engine belly. Karizma feels very bulky to ride because of it's abnormally high length (2100), breath (805) and height (1190). With these numbers' it feels like the bike was originally intended to be a cruiser but mid-way along its development the plan was changed.
Karizma ZMR is not a totally bad bike, it's got a good engine which churns out usable power and torque. Where it fails is in the Aesthetics department as there is more to a bike than just frame, suspension and engine. The Hero motocorp, in the process of making huge piles of money by selling commuters, seems to have forgotten about it.
By:
Yetnesh Dubey